If you are hosting the Thanksgiving meal at your house, you may be wondering how to set the perfect table. A nicely set Thanksgiving table can get your loved ones in the spirit of the holiday season while setting the mood for a delicious meal. Let's take a closer look at several of the many ways you can ensure your Thanksgiving table stands out this year.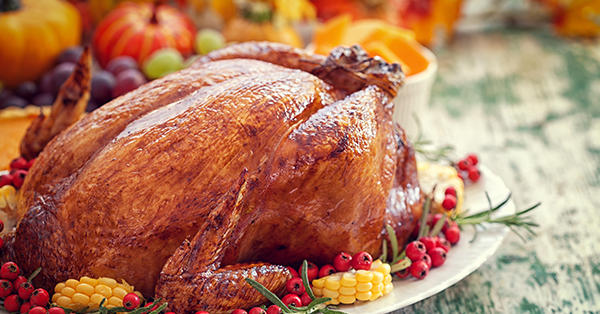 Determine a Color Scheme
You should determine a color scheme for your Thanksgiving table and make sure everything on your table matches it. For example, if you choose gold and burgundy, you can use burgundy napkins and gold plates.
Add a Place Mat or Charger
After you figure out whether you'd like to host a casual or more formal Thanksgiving, you can set up place mats or chargers. Place mats are ideal if you'd like a more casual mean while chargers are more work better for more formal meals.
Add Table Linens
In order to bring some color and pattern to your Thanksgiving table, you should add a table cloth to your table. If you'd like to add a dramatic frame to your centerpieces, you should use a table runner.
Use Place Cards
Place cards can add some personalization to your Thanksgiving table. In addition, they can prevent arguments and confusion about who sits where. You can draw a turkey on the place cards or make sure they match the color scheme of your table.
Choose Your Centerpieces Wisely
Centerpieces are essential for a perfect Thanksgiving table. You can use pumpkins, fresh flowers, candles, a basket of pine cones, or anything else that relates to fall or Thanksgiving. Be sure to avoid using centerpieces that are too tall as they can block your guests.
Dim the Lights
Dim lighting can set a warm and cozy environment for your Thanksgiving table. You can also scatter small candles around the table to give off a more intimate vibe.
Don't Forget the Kids
If there will be children at your Thanksgiving celebration, you can seat them together at the end of the table or create a "kids table." Providing them with some Thanksgiving related coloring pages and crayons is a great idea.
By putting some time and effort into your Thanksgiving table, you can please your friends and family members and create a special environment that they will remember for years to come.