This Veteran's Day, Help Veterans Heal: LeafFilter Raises Funds For Wags 4 Warriors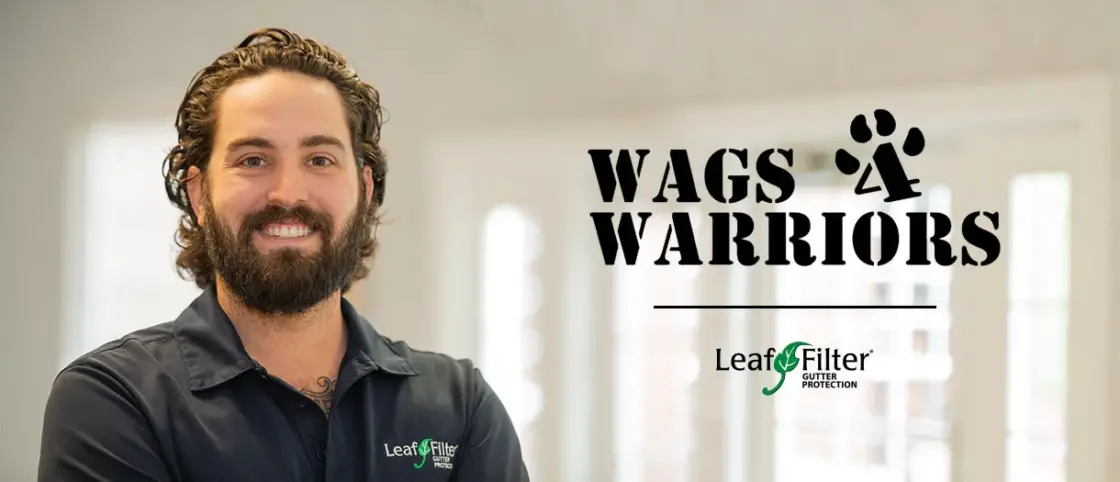 The LeafFilter family is a pretty diverse group. We come from a wide variety of backgrounds, and we bring to the table all sorts of admirable skills. We also have, as you surely have learned, an incredible ability to join forces to bring about change. This November, LeafFilter is striving to raise funds to change the lives of local veterans. 
All month long, LeafFilter will be raising money and donations for Wags 4 Warriors (you can make your own donation here). To find out more about the thought behind this fundraising initiative and what Wags 4 Warriors is, I sat down with Stephen Roberts, the warehouse manager up at our Macedonia, Ohio office.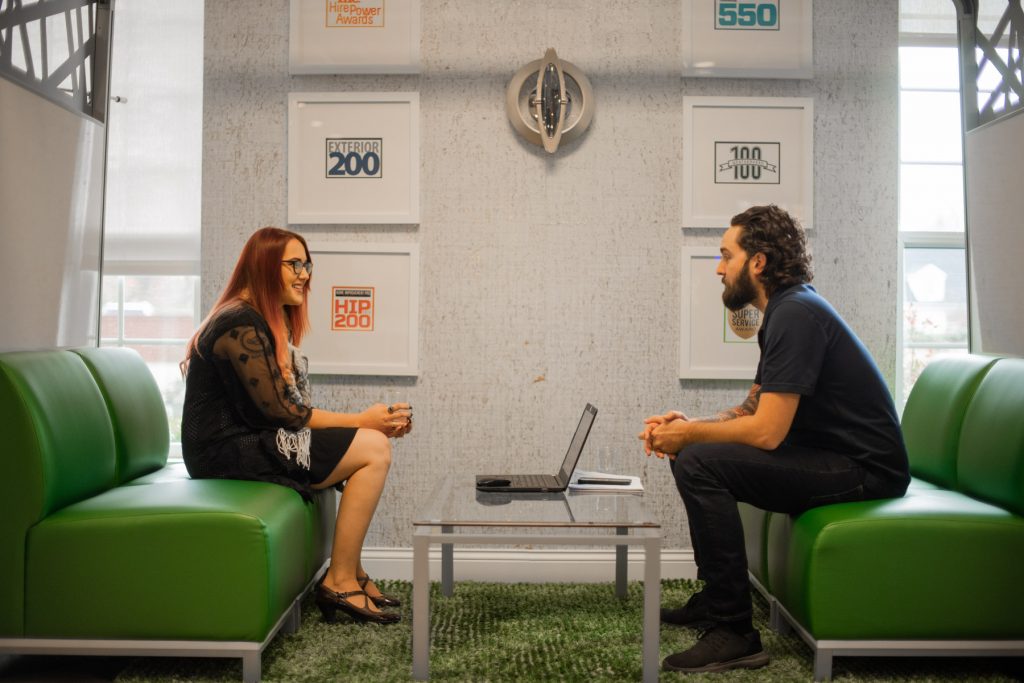 LeafFilter: Thank you for sitting down with me today, Stephen! Tell me about yourself.
Stephen: My name is Stephen, and I run the warehouse out in Macedonia, Ohio. I've been there for nine months. I'm a Florida guy – I'm originally from Tallahassee. I spent almost 12 years in the Marine Corps. 
LeafFilter: Wow! What made you decide to go into the Marines? Is that something you always wanted to do?
Stephen: You want the real story? (chuckles) So I graduated high school at 17, and I was supposed to go to Florida State. My dad went out of town, and when he came back from Alabama I told him I joined the Marine Corps. I said I didn't want to go to college. He yelled at me… and then he signed the paperwork for me to go to bootcamp. 
LeafFilter: Did any other members of your family serve in the military?
Stephen: I had a brother who was in the Marine Corps. You know, since I graduated so young, I was looking for structure. I needed the discipline. And the Marine Corps? That was really kind of what I was looking for.
LeafFilter: That's incredible. And now you're helping to structure an initiative here at LeafFilter – can you tell me about that?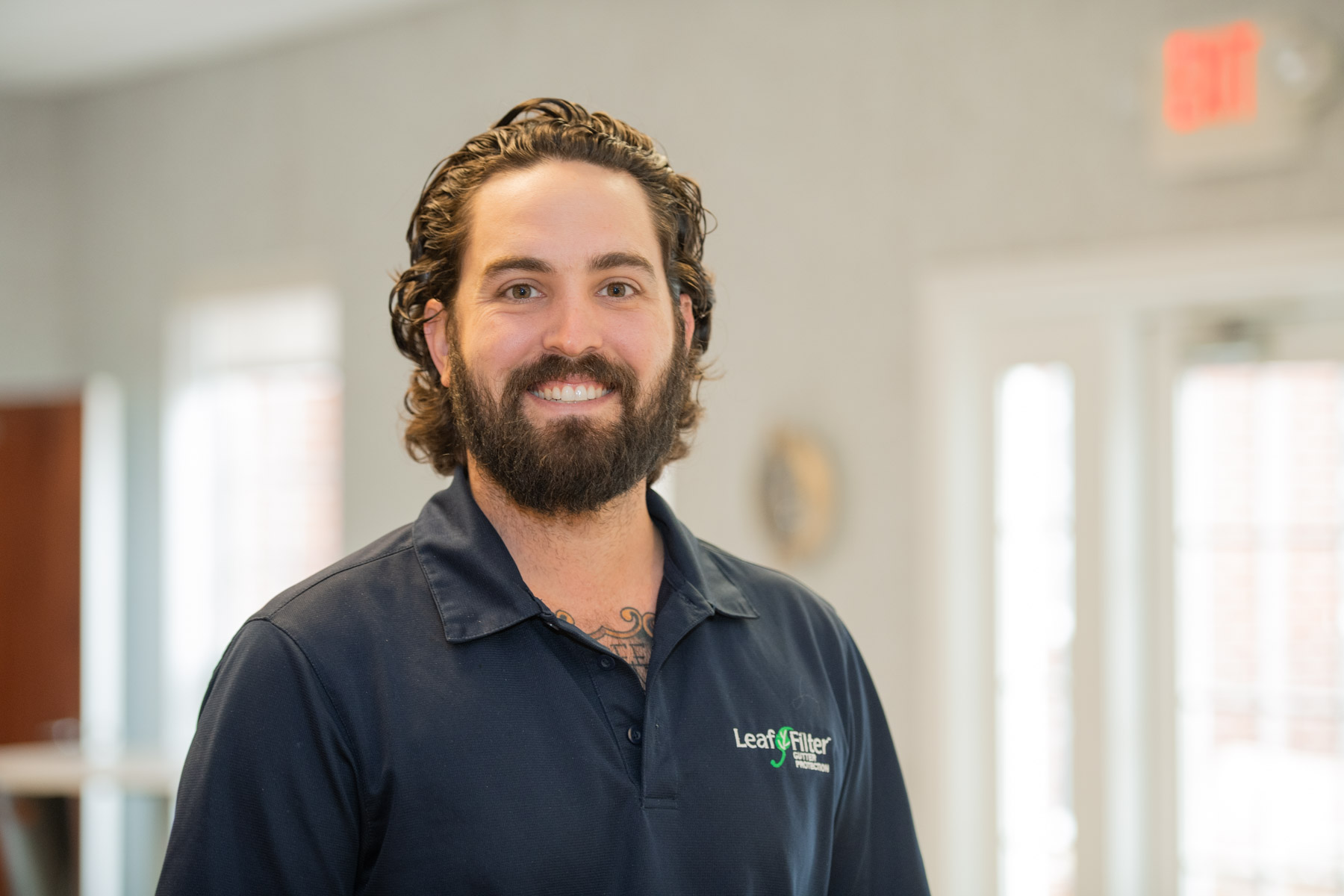 [lf_quote_snippet quote="LeafFilter has given us this platform to help the community, and I've seen the success of Wags 4 Warriors, so I'm very passionate about the cause."]
Stephen: The Wags 4 Warriors fundraising initiative was conceived by the HR team. This Northeast Ohio nonprofit focuses on the therapeutic healing that takes place in veterans when they are returned back – especially with some sort of service-connected disability. The needs of the population they serve… It's a real issue people face. Wags 4 Warriors assists in essential therapeutic healing by pairing veterans with rescued and trained service dogs.
LeafFilter: There are so many therapeutic outlets out there – how do service dogs assist in healing?
Stephen: When you're working with a dog or service animal, it has an incredible ability to calm people down in high-pressure moments. It helps them feel more comfortable. Whether you're at home or in public, it's real. It's something that I myself have experienced since I've returned home. 
LeafFilter: Helping veterans heal is such an important mission… how can the LeafFilter team help?
Stephen: Our goal is to raise funds for Wags 4 Warriors, and to support local veterans through them. LeafFilter has given us this platform to help the community, and I've seen the success of Wags 4 Warriors, so I'm very passionate about the cause. 
LeafFilter: Do you have a service animal?
Stephen: I don't have a service dog, no, but I do have a dog that has been with me for… oh, six years, I believe. Her name is Sadie. Her ability to recognize when you're having a tough day, and when she puts her paw on you… It just calms you down and brings you back to reality. So we decided to work with Wags 4 Warriors and raise money for the next three weeks. We have some fundraising going on at corporate and the call center currently. Whatever we raise, the hope is to help a veteran in need of a service dog.
LeafFilter: So, what is our ultimate goal with the fundraising? Will we have enough funds to sponsor a pup's training by, say, Veteran's Day?
Stephen: We don't have a monetary goal, per se, but really the camaraderie of it all is at the heart of this initiative. The ability to make an impact through a donation is a huge point that we're trying to focus on. Actually, in Supply Chain,  we're sending out care packages for all our vets. Part of that care package will be a t-shirt, a letter from Matt Kaulig, a flag, some race cards, and things like that. But really, we want to spread awareness – I want people to understand what it means to receive a handwritten letter when you're a veteran. Sometimes, just knowing that people care and want to say thank you means the world.
LeafFilter: It sounds like spreading awareness is just as important as facilitating healing.
Stephen: Yes, absolutely. I think there's a disconnect in the civilian community as to what these veterans can bring to the table. That camaraderie, adaptability, and the ability to make a strong impact within a company are universal among veterans. 
I think even veterans miss the mark a little bit when it comes to selling themselves to current employers. They really do need advocates like the team at LeafFilter to spread awareness in the community. Companies need to see the value of working with veterans and strive to provide them with opportunities. Spreading awareness requires initiative on everyone's part, veterans included, and that is why I got involved with this project.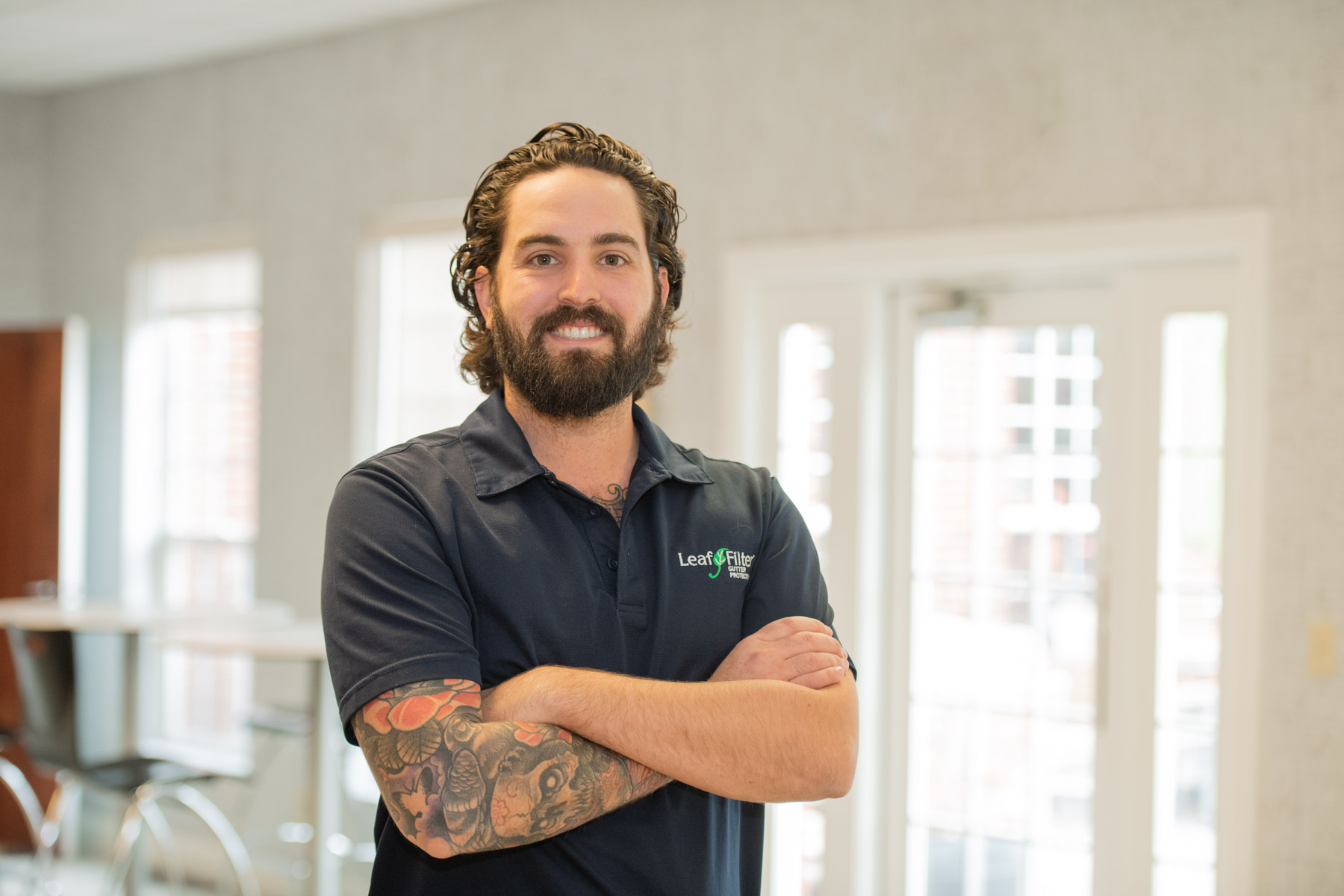 [lf_quote_snippet quote="I think the LeafFilter team is doing a great job of empowering our veterans and, through them, our community. This thing is going to be big."]
LeafFilter: Yes, advocacy is so important from every perspective. There's so much more we can do as a community to make improvements. For one, it sounds like it is important to encourage other employers to invest in the value of veterans.
Stephen: Yes, it is. I think LeafFilter is really setting an example, but I think we – as civilians, as veterans, as employers – can always do better. I think we can all implement what we learn in the military and translate that into empowering small unit leaders, investing in lower-level managers, and hourly employees… There is so much value in valuing good workers. I really think a mentor/mentee program in the veteran community would have a huge impact. Even from a company perspective, I think such a program would be a great investment. Really putting our face out there – we hire veterans, we employ veterans, and we retain veterans – and demonstrating that we really want to assist veterans with reintegrating into the civilian workforce… that's what will touch home and will be our biggest impact.
LeafFilter: Absolutely! Is that what initially got you involved with the Wags 4 Warriors project here at LeafFilter? Is that why our team reached out to you to spearhead it?
Stephen: The service to the country doesn't stop, just like your service to veterans and to the Marines does not stop after you leave active duty. I've only been gone three and a half years, but that call of duty that I signed up for at 17 still pushes me to this day. I think there are a lot of things that we're not doing yet that I have in the back of my mind, so if they need me to take the lead on it, I'll take the lead on it and make it a collateral duty of what I'm doing now. If we want to collectively do it together, all of us veterans at corporate, I'd love that. I've honestly been thinking about this for years since I left active duty – how do you help, how do you serve everyone? Someone has to do it, and I think the LeafFilter team is doing a great job of empowering our veterans and, through them, our community. This thing is going to be big. 
Stephen Roberts is one of many veterans on the LeafFilter team, and he recounted the necessity of serving our veterans with such sincerity that one can't help but be moved. This fundraising initiative will not only assist in raising money for Wags 4 Warriors, but it will also set an example by emphasizing the importance of aiding and assisting another human being in need. 
If you would like to donate an item, Wags 4 Warriors is looking for soft treats, toys, fleece blankets, and more. For more information, connect with Wags 4 Warriors online. Also, if you have not already, be sure to follow us on Facebook to learn about the incredible veterans on the LeafFilter team all month long.