Shingles and Roofing 101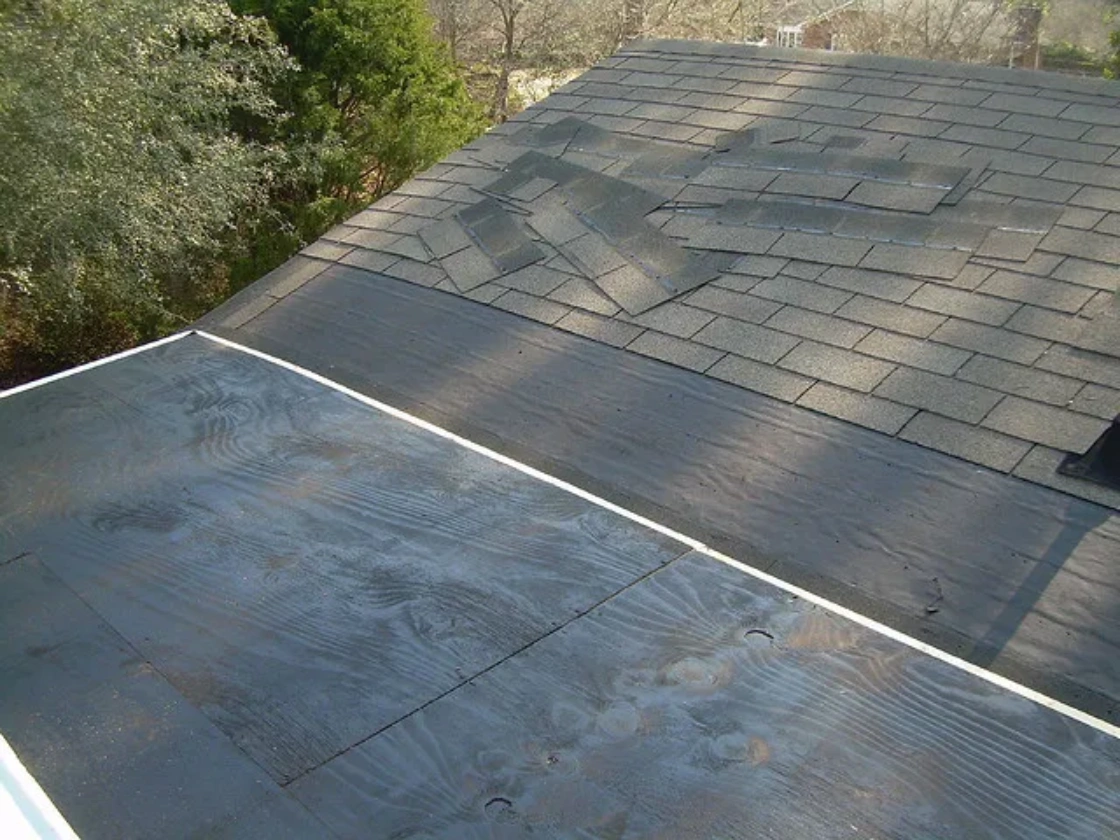 With the arrival of spring, many homeowners are tackling major spring cleanup projects out in the yard, but forget to think about an integral part of their home: The roof. Yes, landscaping can become a full-time job, as some homeowners choose the do-it-yourself approach to keeping their yards beautiful and manicured. Many homeowners endure rusty nails, muddy hands, splinters and worn-out "gardening pants" to make their landscaping beautiful as Spring brings warm weather. But don't forget about your roof and the shingles that have endured a brutal winter.
Now is the time to understand the roof above your head so you'll be prepared to tackle any serious roofing projects. So, here's what you need to know about shingles and roofing:
How to tell types of shingles by size, shape and feel
Size, shape and touch with your fingers can tell you what type of shingle roofing you're dealing with.
Tile Shingles
If the shingles are curved in a half circle, they're most likely to be tile roof shingles. You'll know for sure if they also have a hard, smooth surface with a slick feel.
Concrete Shingles
If the shingles have a wavy shape and edges that snap together – and have the usual grainy feel of a concrete slab – they're definitely concrete shingles.
Asphalt Shingles
The star of the group, asphalt shingles, should be familiar to most people. They're thin and flat with a grainy surface that feels like coarse sandpaper and is often reinforced with either organic or fiberglass material.
Wooden shingles
Wood shingles are easy to tell because they're, well, wooden. Wooden shingles will be flat but thicker than asphalt shingles and, besides feeling and looking wooden, come in smaller pieces. Beware, however, of synthetic imitations that simulate wood.
Metal Shingles
The rare kid in the block, metal shingles, are usually made of aluminum, tin or copper. They are metallic but sometimes very persuasively imitate the look of wood, clay or slate shingles.
Solar Shingles
These are high-tech innovation shingles that integrate photovoltaic cells, similar to solar power panels, into typical roofing materials such as asphalt or metal shingles.
Matching gutter guards with shingles
Different types of roof shingles require gutter guards that match, blend in and retain the integrity of the overall house structure. Perhaps more importantly, the wrong choice of gutter guards may void the roof warranty. A good choice is LeafFilter gutter covers. They fit with virtually all types of roofs and naturally blend with any type of shingles. They are also patented and therefore guarantee any existing roof warranty.
Advantages of shingle roofing
The reason why shingle roofs, particularly asphalt shingle roofing, are popular in the U.S. is because they are cheaper than the alternatives. They however have advantages beyond the cost factor, such as:
Shingles are familiar
Shingle roofing, particularly asphalt, concrete and to some extent tile, looks familiar and therefore comfortingly 'normal' to most people because that is what most roofs look like. Metal shingles are less so, which explains why modern metal designs imitate the familiar non-metal look.
Aesthetics and variety of shingles
Besides the choice in material composition, shape and feel, shingle roofing comes in a wide variety of colors to match just about any house's sidings and trim. The variety brings more latitude in design to match any architectural bent or taste.
Shingles have low maintenance costs
Asphalt shingles are particularly easy to repair, are highly resistant to fire and handle weather fluctuations with ease. Metal and tile shingles also handle fire pretty well but wood shingles, of course, are less secure against fire.
The downside of shingle roofing
Non-metal shingle roofing parts have a short lifespan. While they are cheaper at the purchase point, they last for about 20 years – about 30 years less than metal roofing. All shingles are also tedious to install because each shingle has to be attached separately.
Other disadvantages of shingles roofing are:
Asphalt shingles: Asphalt shingles resist fire but retain scars from the experience. They are also susceptible to mildew and moss.
Wood shingles: Wood shingles are expensive and difficult to install. They also split and rot besides giving in to mold and mildew. Their weakness to fire is usually reduced greatly by pressure treatment but that only adds to costs. But they compensate for their softness by looking gorgeous and outlasting asphalt shingles by up to 30 additional years.
Metal shingles:  No fire or weather problems here and they last up to 50 years without a sweat. But they are expensive and need professional installation – and the occasional repainting.
Solar Shingles: These are unquestionably high-end, with a price tag that beats normal solar panels and an installation bill to match. They are also hard to come by because demand has not reached most consumer markets so they may not be available in certain.
One of the most overlooked methods for protecting your landscaping and home is right above you: Your gutters!  Gutters can wreak havoc on your landscaping if they go unattended for too long. Clogged gutters in the spring or fall have the potential of flooding and leaking into the home or washing away gardens or the soil closest to the foundation of your home.
Also, clogged gutters in the winter months can be even more problematic. Ice damming occurs when the water from clogged gutters freezes with the winter cold causing some major hazards. A simple remedy to solve this potential catastrophe is to install LeafFilter micro-mesh gutter guards.  Gutter guards will keep hail, sleet or snow and sticks, debris and leaves from blocking your gutters. Once your gutters are protected the saying "out of sight, out of mind" will be acceptable.
Is there anything else you'd like to know about shingles and roofing? Ask us in the comments!