How to Choose the Right Color for Your House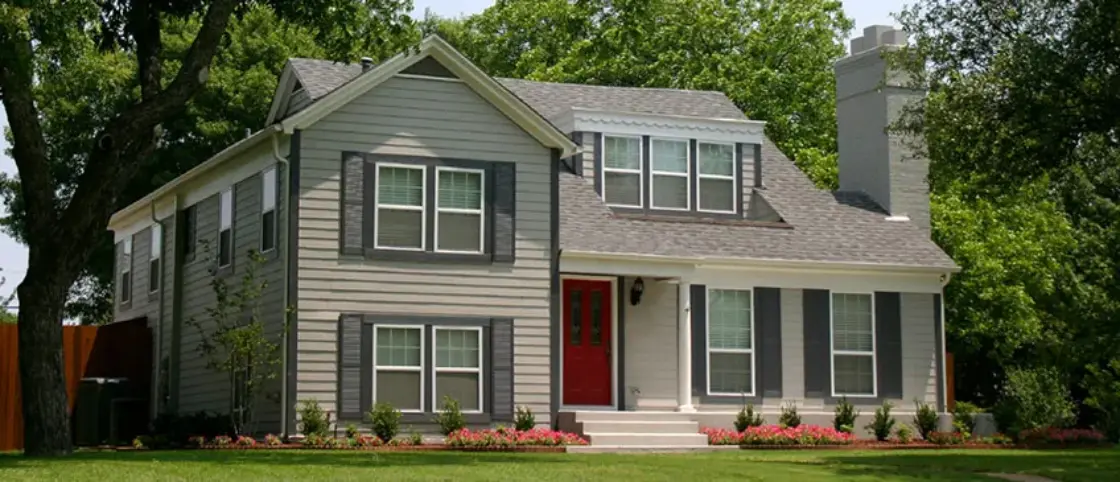 Selecting the exterior colors for your home can be daunting. Unlike in the interior, where repainting walls is relatively easy if you don't like the color or simply tire of it, a new exterior painting project can be quite costly. Doing some homework upfront will save you a lot of heartaches when it comes to selecting the colors for your home's exterior. Selecting several possible color options and creating sample panels are critical to getting the color you want.
Here are some tips for how you can select the best exterior color for your house.
Find a Siding and Exterior Contractor Near You
If ever there was a color made for the exterior, it's got to be classic white. No matter what the home's style, from traditional to contemporary, and no matter what the locale, from Midwestern prairies to tropical coastlines, white works. And no matter what the exterior material finish, from stucco to wood clapboards, white will give the home a fresh, clean and smart look.
Darker shutters, doors and other details give a white house added punch. Even gutters and downspouts can be made into special architectural elements with the right color.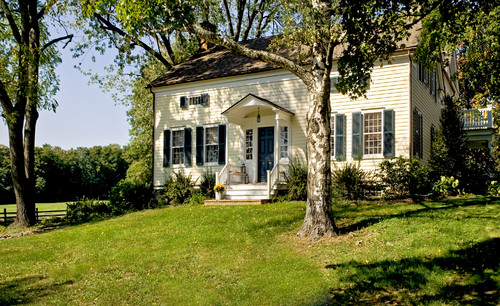 Take seasonal changes in the landscape into consideration, such as green grass and leaves as well as blue sky in summer to blankets of white snow and gray sky in winter. Live in a snowy area? Consider a creamy off-white, something with a bit of yellow in it, in lieu of a stark white. The creamier color will give your home a strong presence and stature whether it's surrounded by the grays of winter, pastels of spring, greens of summer, or oranges and browns of autumn.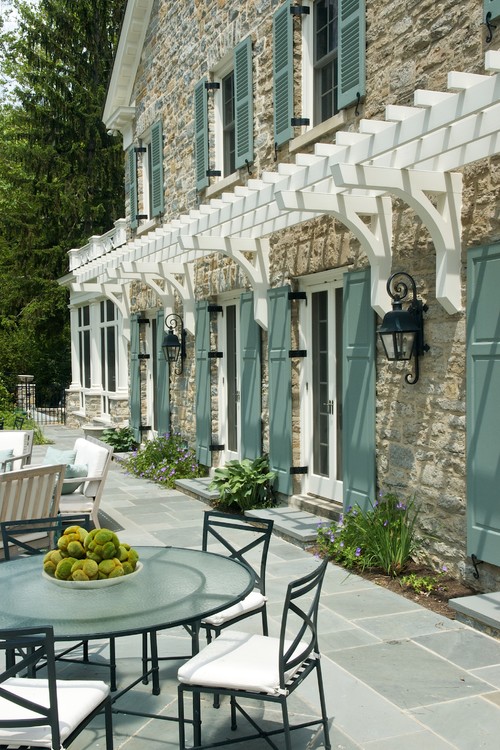 If your home is predominantly stone, brick or some other material that isn't painted, you can select the right accent color by pulling out a color that exists in that material.
For example, if your stonework has a soft pale green hue scattered throughout, selecting that color for details and trim elements can be quite nice. Just stand back and survey the material, looking for those spots of color you notice and want to bring out.
Just as the interior colors you select are expressions of your personality, so should the exterior colors be. You can use color to draw the eye in and call attention to an interesting architectural detail.
You can also use color to play with scale. The same color in the door placed higher on the wall will call attention to the entry's location from blocks away, confirming that this is where you'll find the front door.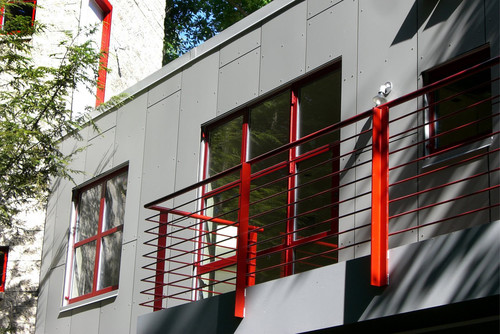 In some ways selecting the exterior color palette is not unlike applying makeup. While there's the overall color to consider, there are also the details that draw the eye in and enliven the face.
A Makeup-Inspired Makeover for Your Home
Try a bright red for the window frames and other architectural elements to add some zip to the exterior. With the new finishing technologies, some incredible color choices are available. So go beyond white, beige and brown in your details. Consider reds, greens, blues and more.
Color is also used to complement and reinforce a home's particular style. If you have a house covered in wood shingles aging to a soft and silvery gray, consider using a bright white for the trim. The white will be a strong contrast to the shingles, giving the home a tailored and refined look. Make sure that the areas to be painted white are significant. You don't want to have thin lines of white, as those would get lost in the overall scheme. Look to bold trim, larger columns, deeper overhangs, wider window trim and corbels instead for the white treatment.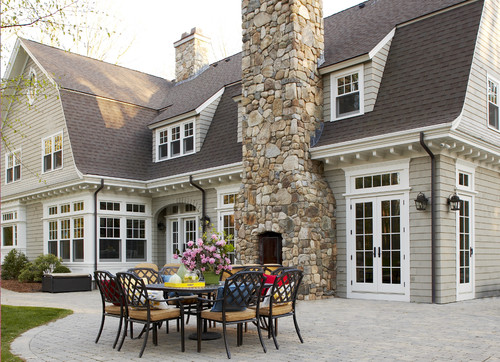 If stark contrast isn't your style, you can try a more muted combination. Softer gray greens coupled with creamier whites provide a tailored and crisp look. This works well when the trim elements aren't as bold and pronounced and too much color contrast could be jarring.
Consider grouping two or more colors to lessen the visual mass of your house. A top floor of a different color separated by a trim line from the lower floors can give the top floor a "floating" quality distinct from its base.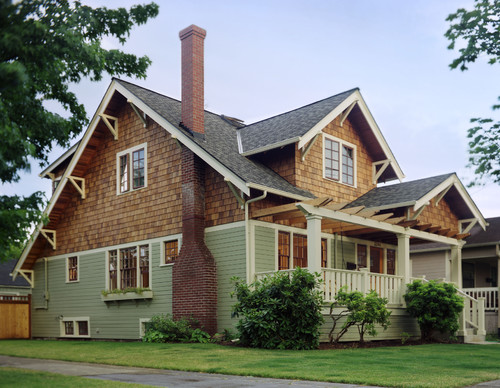 Hand in hand with a change in color is a change in texture. Different materials just tend to want to be finished in different ways. Flatter, more planar stucco wants to be bright and lively, while more heavily textured shingles want to be more natural and earth-toned.
And do separate the parts at a logical point — say, the window head or sill. Doing so will give an order and structure to the whole.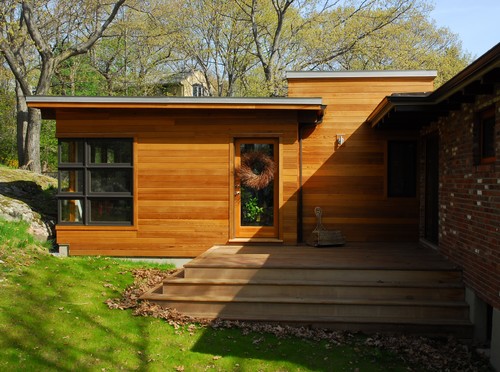 Of course, you don't have to consider a color per se when you select a natural material that is allowed to take center stage. Treated wood offers a long-lasting and natural aesthetic.