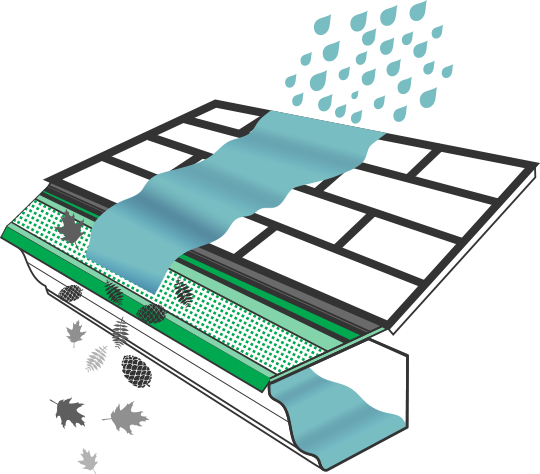 To fully understand how LeafFilter™ can help you avoid gutter cleaning, you must first understand the purpose of gutters on your home.
Gutters typically consist of an extruded metal trough that are installed along a home's roof line to gather water during rain and snowstorms. Gutters are typically installed on a slight slope to encourage water flow from one end to the other, where the water will travel through a downspout and away from your home.
Without gutters, your home's exterior is susceptible to water damage, allowing water to drip down your eaves, across your fascia board, down your home's exterior walls, and even seep into your home's foundation, causing damage. Water that is not adequately diverted away from your home can cause soil to erode away from the foundation, costing you thousands in repair work.
How LeafFilter™ Can Help
The LeafFilter™ Gutter Protection system has been scientifically designed to create the optimal gutter system for your home. Just like a lid on a box, LeafFilter combined with your existing gutters creates a completely sealed system that prevents anything from entering your gutters except for water.
LeafFilter™ is designed around the idea of surface tension. When water flows down your roof towards your gutters and passes over the LeafFilter™ system, the micro-mesh screen and rigid vinyl body combine to break that surface tension, pulling the water through the screen and into your gutters.
The Reinforcement Hangers and Subtle Drip Edge combine to ensure your LeafFilter™ system will never buckle or bow due to weight or shifting weather conditions, as well as help remove any debris that could land on your LeafFilter-protected gutter.
LeafFilter™ Gutter Guards Consist of four main parts: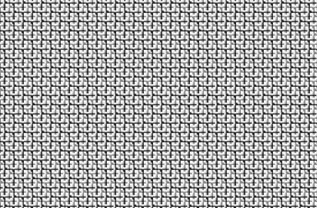 Micro Mesh Gutter Guard Screen

LeafFilter gutter guards utilize a medical grade stainless steel micro mesh filter. The micro mesh will not rust or corrode and no organic material will grow on it or adhere to it. The holes on LeafFilter's micro mesh gutter guard are 50 microns fine, so not even a grain of sand can get into your gutters… only water gets in your gutters – guaranteed!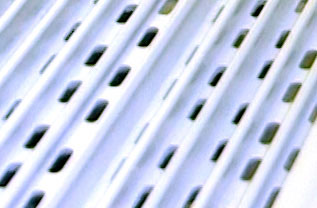 Patented Rigid Vinyl Body

The LeafFilter™ micro-mesh screen is supported by a patented rigid uPVC frame.

uPVC (Unplasticized Poly Vinyl Chloride) is a long-lasting home exterior material. Found in siding, windows, weatherboarding, doors, soffits, and fascia trim, uPVC is sun, fade and temperature change resistant.

Additionally, LeafFilter™ contains a titanium dioxide coating that acts as a UV block or "sunscreen" and aids in color fastness by reflecting ultraviolet rays.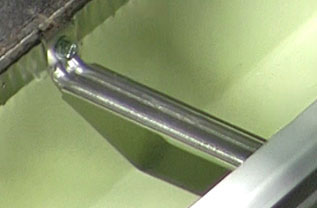 Reinforcement Hangers

LeafFilter will install hidden internal brackets every 12-18" in your gutters. These internal brackets are made out of aluminum to provide additional strength against heavy loads and supports the LeafFilter frame.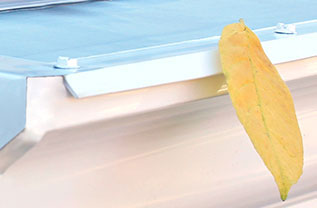 Subtle Drip Edge

The subtle drip-edge on the front of LeafFilter™ helps keep the front of the gutter clean. Leaves, pine needles, and other debris are diverted over the drip edge while water is pulled through the micro mesh screen into your gutters.