Questions to Ask a Gutter Contractor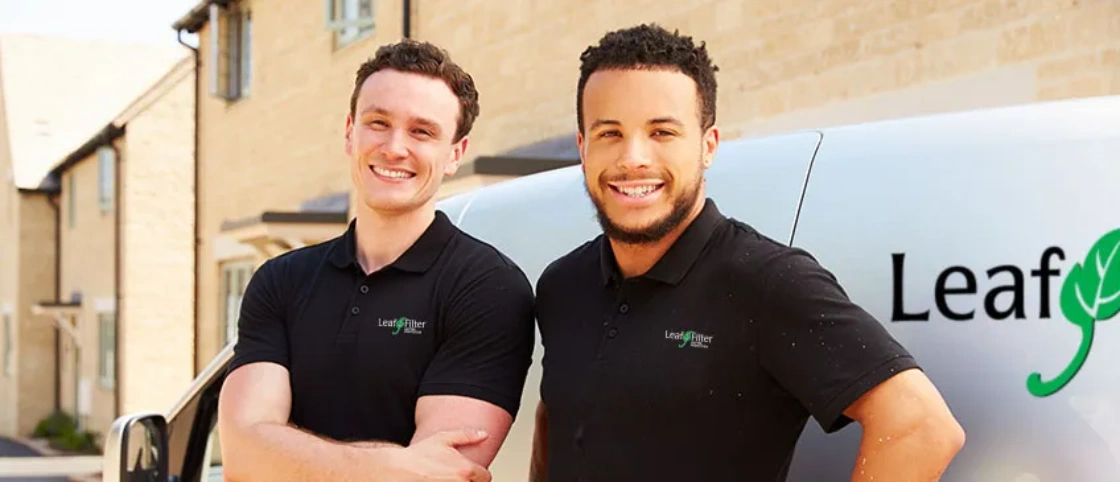 Published
October 5, 2016
Your gutters are one of the most important aspects of your home. When they are in their optimal condition, they can prevent roofing damage, basement flooding, a heaving driveway, mold, mosquitos, soffit and fascia rot, and landscape erosion. If your home is not equipped with gutters, your current gutter system needs a replacement, or gutter guards need to be installed you will need to contact a gutter contractor to help you out. To make sure your money is well spent and you find a quality contractor, be sure to ask the following questions:
How Will Your Services Affect My Roof Warranty?
As a homeowner, you should be mindful of your roof warranty. Many gutter companies install gutter guards under the first row of shingles. When this happens, the materials installed during a roofing job will get altered and as a result, void your roof warranty. LeafFilter gutter guards will not disturb your roof or shingles because our product is manufactured at an 11-degree pitch for maximum water collection.
Do You Install Gutter Guards As Well?
While some gutter contractors focus primarily on gutter installation, others install gutter guards as well. If you are investing in gutters, it makes sense to protect them with gutter guards. Therefore, finding a gutter contractor who specializes in the installation of gutters and gutter guards can help you kill two birds with one stone. If you need a gutter replacement, LeafFilter will be more than happy to give you one and pair it with our revolutionary gutter guard product.
Do You Have References and Testimonials?
Prior to settling on a gutter contractor, you want to make sure that other homeowners are satisfied with their services. In order to do this, you can surf the web to look for reviews or ask the contractor whether he has some references you can call. At LeafFilter, we share LeafFilter reviews from real customers on our website as well as on third-party websites.
How Long Have You Been in Business?
To avoid poor gutter installation and ensure the highest quality of work, you will want to find a gutter contractor that has experience. LeafFilter has been in business for over a decade so you can feel confident about trusting us with your gutter needs.
Do You Have Insurance?
In order to protect you and your family, you should refrain from hiring gutter contractors who do not have insurance. All gutter contractors must be insured to work on ladders and covered by liability and worker's compensation. LeafFilter employees are all protected by insurance to give you the peace of mind you deserve.
To avoid making the wrong decision, hire LeafFilter, a professional gutter guard company that can install new gutters if your home needs them and protect them with our micro mesh gutter guards so that they last for years to come. Learn more about our product and how it works.