Are Seamless Rain Gutters Worth It?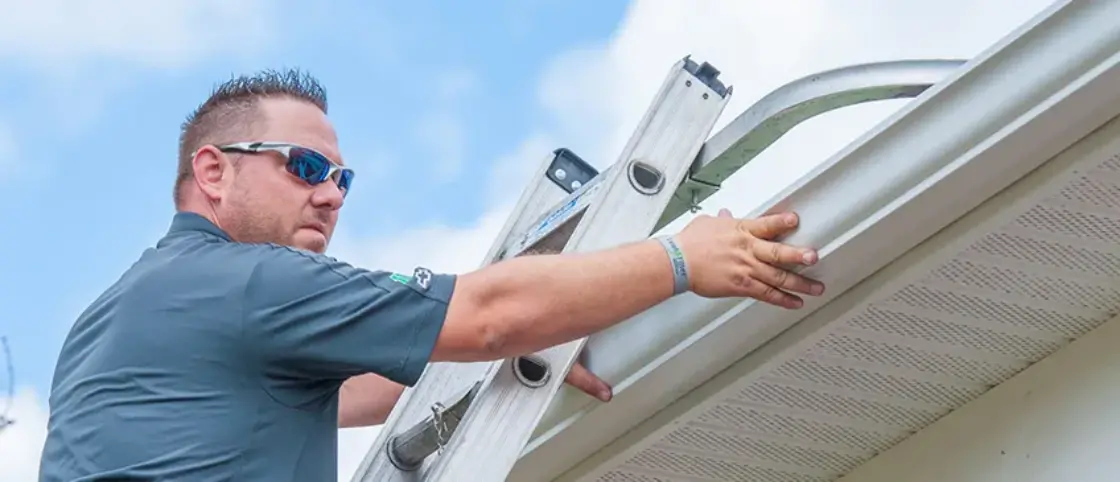 Updated
September 19, 2016
Seamless rain gutters are very popular among homeowners today. If you are a homeowner and wondering if the cost of the seamless gutter is worth it, you're in luck because LeafFilter is here to explain. Read on to learn more about seamless gutters and whether installing them is right for you.
What are Seamless Rain Gutters?
Let's start by defining seamless rain gutters. Seamless gutters differ from traditional gutter systems because they do not feature any "seams" or cuts. They minimize leaks and are much easier to clean than a sectional gutter system because they are more effective at preventing leaves and other debris from hindering water flow. In addition, they protect the roof, soffit, and fascia, and reduce the risk of basement flooding and other serious home damage.
Installing Seamless Gutters
If you are interested in installing seamless gutters, keep in mind that do-it-yourself gutter installation is not an option for these types of gutters. Installing seamless gutters requires the support of a seamless gutter contractor who creates, designs, and sells seamless rain gutters.
When you are looking for a seamless gutter contractor that specializes in installing seamless gutters, you will need to shop around and ask for quotes. These quotes should contain detailed information on the price of the materials and labor necessary to install seamless gutters. Warranty costs should be included as well.
Prior to deciding on a gutter contractor, you should obtain quotes from at least three different companies so that you can make the most cost-effective decision. In addition, asking for references is a great way to ensure you will be paying for a quality product and service.
Keep in mind that the price of seamless gutter installation will depend on a variety of factors such as the season, location and size of your home, the pitch and slope of your roof, and external considerations. Therefore, a gutter contractor will need to come to your home to give you an accurate estimate.
Seamless Gutters Cost
When compared to traditional gutters, seamless gutters are expensive as they are usually priced a few hundred dollars more. However, many homeowners believe that the high seamless gutters is worth it because seamless gutters are easier to maintain. Investing in seamless gutters can also increase the overall value of your home and give your roof the ventilation it needs to safeguard it from rot and shingle damage.
Whether or not seamless rain gutters are worth it comes down to your specific needs and who you are as a homeowner. If you're searching for simple gutters and do not mind more maintenance, traditional gutters will probably make the most sense for you. If you are a busy homeowner, less maintenance is your overall goal, and you don't mind dishing out some extra cash for convenience, you can't go wrong with seamless gutters.