The Importance of a Downspout Extension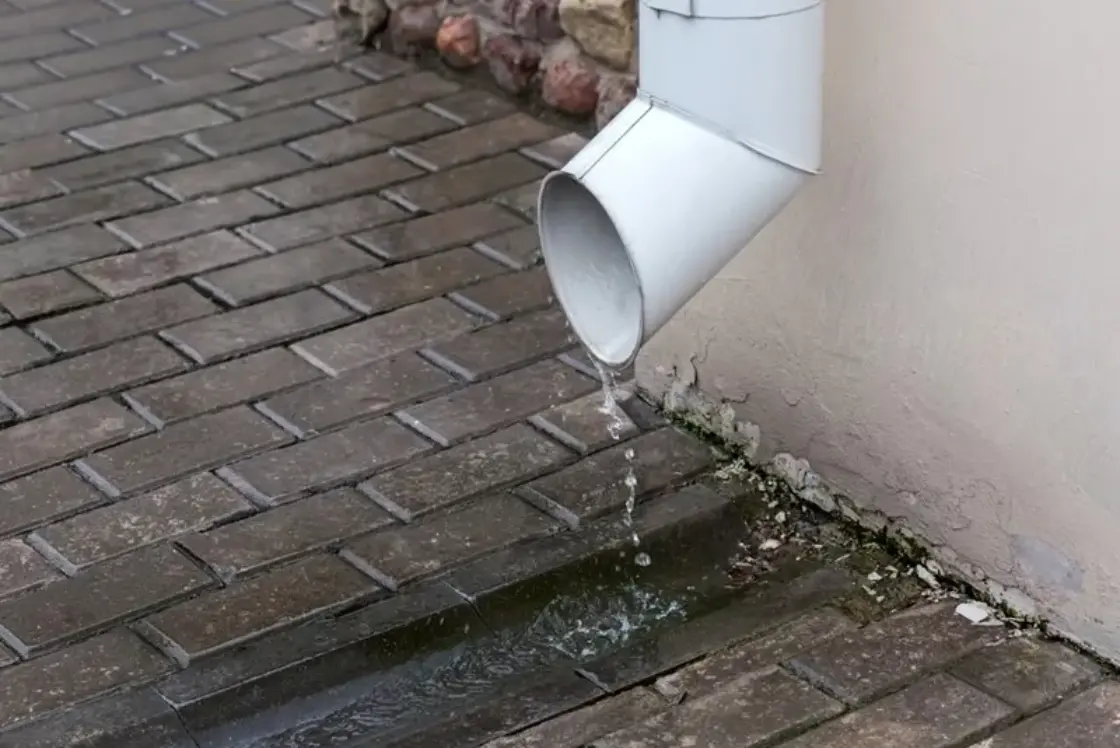 Updated
November 21, 2023
Downspout extensions play an important role as a vital rain diffusion accessory for your home. A downspout extension is an add-on to your gutter system that is designed to allow water to fall to the ground in a controlled manner, and then divert water away from the foundation and structure of your home.
The placement of a quality downspout extension will help to keep water from dispelling next to your home and is as equally crucial as having a regularly maintained gutter system. This is important because the accumulation of water around the base of your home will cause costly damage to your basement, patio, or structure of your home.
Clogged Gutter Extensions
Alternatively, if your gutters and downspout extensions become clogged, they can cause serious damage to your home, including damaged soffit and fascia boards, landscape erosion, basement flooding, and structure damage. A clogged downspout can specifically cause water to run back under your roofline, causing water damage to the plywood under your roof and soffit.
Clogged downspout extensions can be especially hard to unclog since the debris jammed down in the downspout is hard to bring back up. Most of the clogs form at the bends in the downspouts and at the very top of the downspouts, where the gutter and downspout join. To effectively clean a downspout, it will most likely require the homeowner to detach the system in order to break up and loosen the debris.
Protecting Your Gutters and Gutter Downspout with Gutter Guards
Gutter cleaning can be dangerous and hiring a professional to clean your gutters can become expensive as prices range from $75 to $225 for an average home. Installing gutter guards is not only an alternative to gutter cleaning but a permanent solution to clogged gutters and downspouts.
Fortunately, LeafFilter™ Gutter Protection prevents debris such as leaves, pine needles, helicopters, seed pods and shingle grit from entering and clogging your gutters and downspouts.
LeafFilter™ Gutter Protection installs on your existing gutters and provides homeowners with clog-free gutters for the life of the home. Our micromesh filter creates a completely sealed gutter system, preventing even the smallest of debris from entering and clogging gutters.
By keeping gutters and a downspout extension clog-free, LeafFilter gutter guards will prevent the headache of having to deal with roof, structural and foundation issues. Our team of professionals has the know-how and expertise to guarantee that nothing but water will enter your gutters – guaranteed!