Small Basement Ideas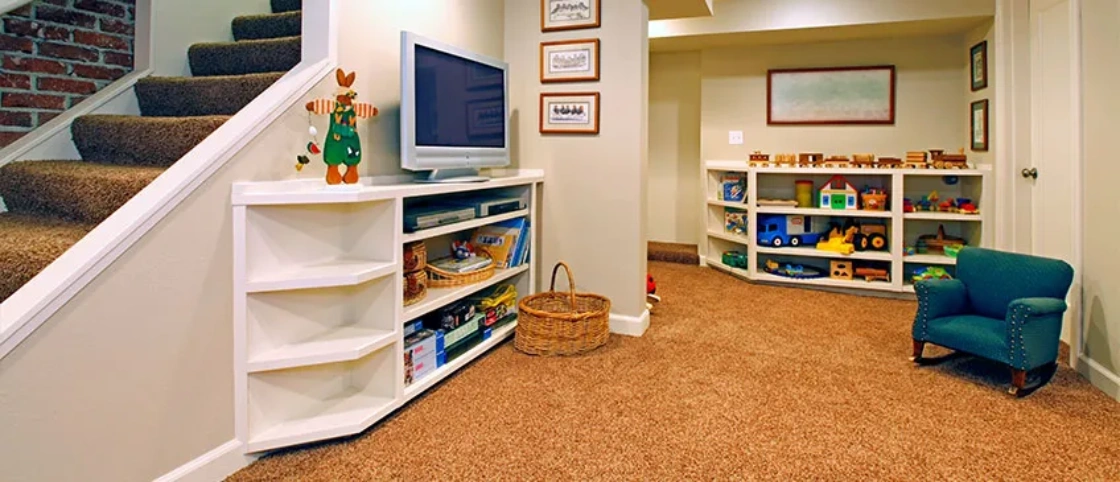 Published
January 5, 2018
If you're lucky enough to have a basement, even if it's small, you should consider remodeling it to turn it into a usable space. Here at LeafFilter, we recommend the following small basement ideas that you should consider when thinking about your 2018 home remodeling projects.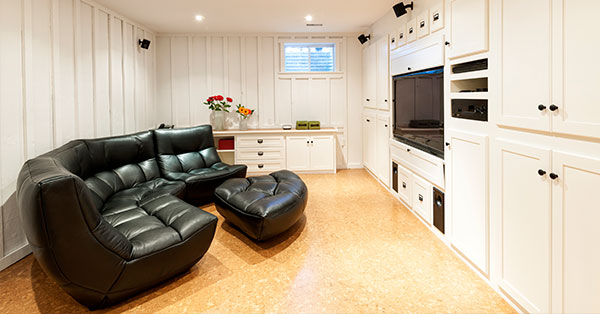 Home Office
Whether you work remotely on a daily basis or on occasion, it can be difficult to stay focused in your kitchen or living room. Creating a home office in your small basement can help increase your productivity levels when you work from home and give you a place to turn to when you're in need of some peace and quiet.
Playroom
If you have children, you may be in need of a playroom so that their toys and books don't crowd your living or family room. To create a playroom, you can add a craft corner, games, and books in your basement and keep your little ones entertained.
Basement Bar
After a long day, you may want to relax with a cocktail in a basement bar. Since basements are dark and secluded, they are the ideal place for a bar. You can add a wine fridge, bar stools, comfortable seating, a television, a sound system, and a pool table.
Laundry Room
If you do not have a laundry room on the upper level of your house, you should consider transforming your small basement into one. This way, you'll have somewhere quiet to wash and dry your clothes. You can add a high-end washer and dryer as well as a bench for laundry folding and a couch for you to relax on in between loads.
Home Gym
To stay in shape without always having to go to the gym, you can turn your basement into a home gym. Your home gym can include machines such as a treadmill, an elliptical, free weights and a mat.
Movie Theater
There's nothing better than having a movie theater in your house. Even if your basement is small, you can create a mini theater by arranging some comfortable chairs in front of a large-screen television. The dark environment of a basement makes it the ideal room for an in-home theater.
Whether you choose to turn your small basement into a home office, playroom, basement bar, laundry room, home gym, or movie theater, you will add extra living space to your home that you, your family members, and guests can enjoy.