Do's and Don'ts: Vinyl Flooring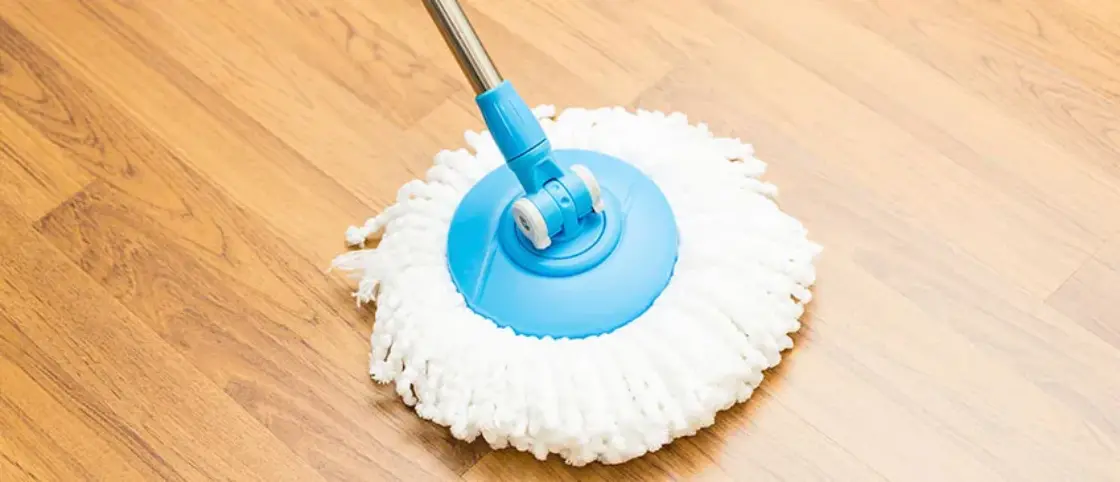 Published
February 12, 2016
Vinyl floors are an excellent option for your home because of their resilience and beautiful appearance. Because of its strong surface layer, vinyl flooring is ideal and safe to use in areas of the house like kitchens and bathrooms.
Although vinyl floors are resilient, they still require cleaning and regular maintenance. Failing to do so can result in aging floors that lack luster and shine. In order to keep your investment fresh for as long as possible, we recommend the following do's and don'ts when it comes to your vinyl flooring maintenance:
Do's:
Wipe up household spills as soon as possible. Vinyl flooring is resilient, however, spills should still be cleaned up immediately. If the spill is left on the floor for a long period of time, you risk permanently staining the floor.
Use a doormat to keep out dirt. Grit and dirt that is tracked in from your shoes can act like sandpaper, removing the finish from your floor.
Protect your flooring from damaging furniture by using floor protectors. A good rule of thumb is that the heavier the item, the wider the floor protector is needed.
Rinse well to remove all the soap.
Wash your floor occasionally with a floor cleaner. Look for a neutral cleaner that isn't too harsh.
Sweep, dust, or vacuum, your floor daily if needed.
When moving heavy pieces, use a plywood sheeting path. If a piece of furniture, or an appliance, is too heavy to carry, you can use a plywood path to drag them. This will protect your flooring and make your move easier.
Don'ts:
Never use a detergent that is abrasive. Vinegar or "mop and shine" products may leave a film on your film, rather than give you that shiny floor that you seek.
Never use a wax polish.
Never use an abrasive scrubbing tool on your floor. This can cause scratches and harm your flooring.
Never use a beater bar when vacuuming. This can cause damage to the floor surface.
Never drench your vinyl with water. Water from an overly wet mop can destroy the glue bond that holds down the vinyl. This can cause the corners to curl and the vinyl floor to become loose.
Never use rolling casters. Rolling casters can damage the surface of your vinyl floor. Instead, use chairs with felt tips, which won't harm your vinyl.
Tips for Following Installation
If you have just installed vinyl flooring… congratulations! We are sure that they look beautiful. Immediately after installation, be sure to complete the following steps to keep your flooring in tip-top shape:
Maintain a room temperature of 65 degrees Fahrenheit for 48 hours after your installation. This will allow the bonding of products, and for your vinyl flooring to be set.
Allow the adhesive to dry for 24 hours before allowing any traffic or furniture to set foot on your vinyl floor.
If you have vinyl tile, use a damp sponge to wipe off information that may be printed on the face of the floor. Avoid any seams when completing this step.