Landscape Maintenance Checklist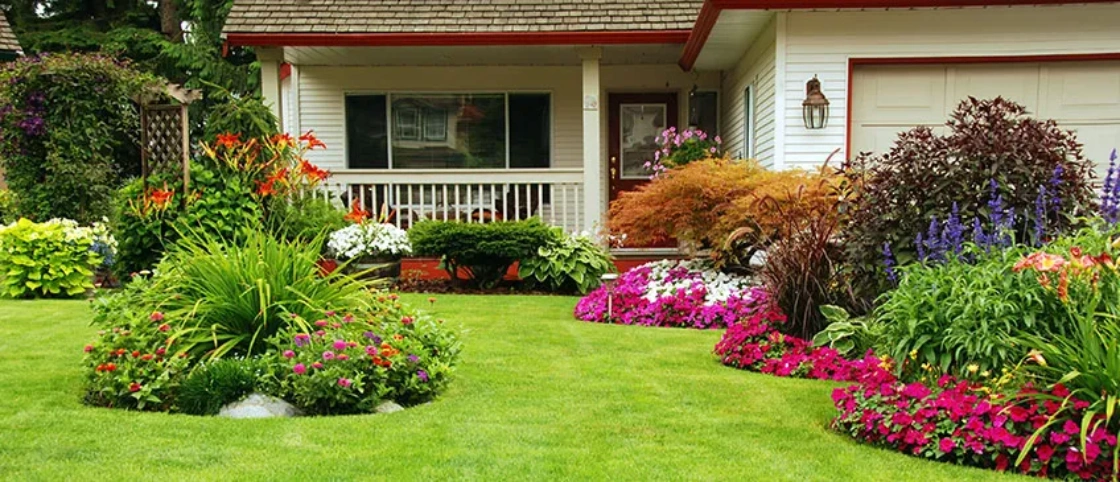 Summer is fast approaching, and that means it's time to start thinking about your landscaping. Maybe you're excited to get back out in nature, or perhaps you're a little overwhelmed with all the chores you'll have to do. Either way, this landscape maintenance checklist will help you stay organized so you can tackle it all with ease!
1. Aerate and fertilize the lawn
Your lawn will benefit from aeration prior to fertilizing. Aeration is a technique that uses a machine to pull out plugs of soil from the lawn in order for oxygen to better reach the grass roots. You can rent the machine from many home improvement stores, or you may elect to purchase an attachment for your riding lawnmower.
After you've aerated your lawn, it's time to fertilize. There are many different types of grass and each region requires different types of fertilizers. Because of this, your fertilizing method should be tailored to your individual lawn. Consult a lawn professional to find the best fertilizer for your yard.
2. Get your gutters cleaned and protected
Don't worry about tackling this one on your own. Our LeafFilter gutter experts can check this task off your list. Just fill out the form on our website to request your free estimate. Your installation will include gutter cleaning, reinforcement, and realignment, so your gutters will be in even better shape than when they were brand new!
3. Edge the gardens
The edges of your gardens may have become unruly as the fall and winter raged on. Now is the best time to take care of these garden edges. You can use a hand-held edger, or a gas or electric edging machine. Once finished, you can leave the edges as is, or you may elect to install a decorative border. Here are even more flower bed edging tips to give you some creative ideas.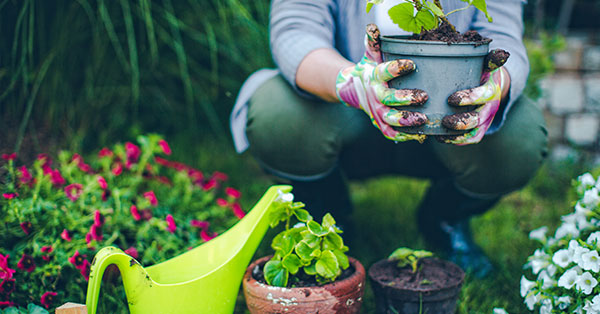 4. Put down fresh mulch
Fresh mulch will give your garden the facelift it needs. First, remove all of the old, faded mulch from your garden beds. Then, you'll want to lay down a weed blocker to prevent weeds from growing in your garden. Finally, spread the new mulch throughout the garden, being mindful to leave bare any spots where you've planted bulbs.
5. Turn on the outdoor spigots
Before winter hit, hopefully, you turned off the outside spigots to prevent your pipes from freezing. Well, now that it's warming up again, you can safely turn the spigots back on. Oh, and don't forget to drag out the hoses, sprinklers, and watering cans. This will get you ready to water your landscaping once things begin to grow.
6. Give your lawnmower a tune-up
Over time, your lawn mower and other mechanical yard tools may become harder to start, or may not run as well as it used to. That doesn't necessarily mean it's time to ditch the old tools and buy new ones. Each spring, you should perform a tune-up on your yard tools. During a tune-up, you need to replace the spark plug and air filter, sharpen the blade, change the oil, and fill the machine with fresh gasoline. Your lawnmower will be purring in no time.
7. Prune your trees and shrubs
The best time to prune your trees and shrubs is before they bust into bloom. Without leaves getting in the way, you'll be able to see dead branches, and they'll be easier to reach and remove. It's also a good spring task because it will prepare the plant for optimal growth, as it won't expend energy on dead areas and neglect new growth.
Freshen up your yard with these seven tips, and you'll have your landscape looking spiffy in no time at all! Do you have other handy landscape maintenance tips? Share them in the comments!