How Long Do Gutter Guards Last?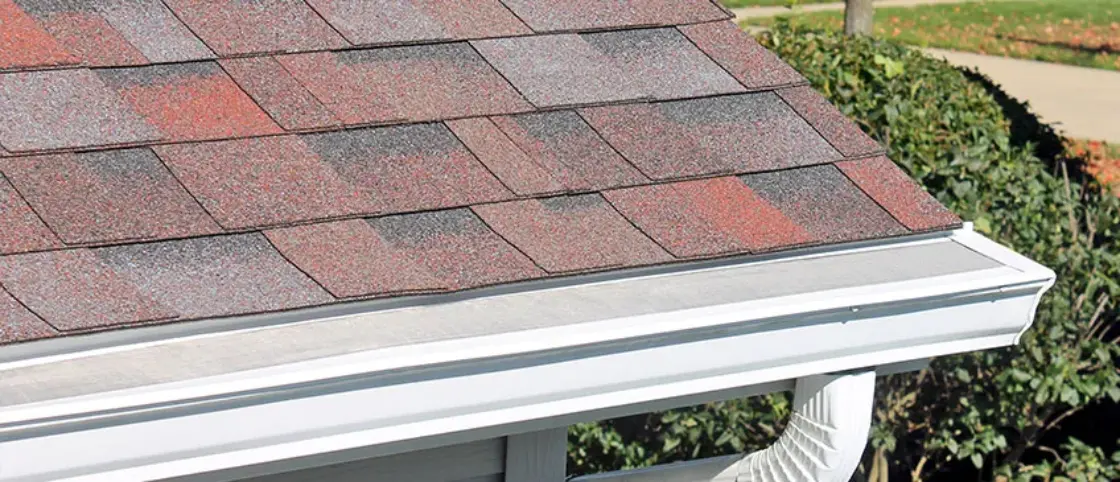 If you are looking to invest in gutter guards to protect your home and eliminate cleaning out gutters forever, it is important to do your research. There are dozens of varieties of gutter covers on the market, all with varying warranties and guarantees.
The two key differentiators of leaf guards are categorized by the installation process.
DIY leaf guards can be purchased at a big-box home improvement store and installed by the homeowner. Professionally installed gutter solutions are installed by gutter experts. To understand how gutter covers differ in longevity, read on.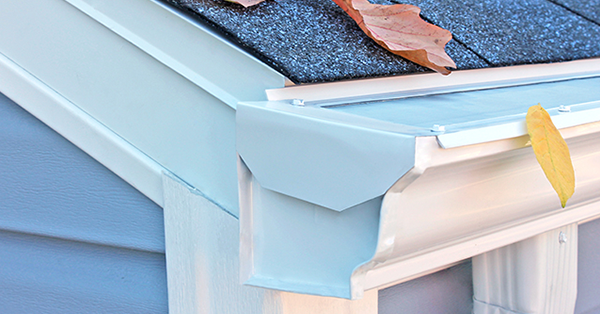 Longevity of DIY Gutter Guards
While cost-effective and convenient to purchase, DIY gutter covers are mass-produced without any custom fitting to the structure of the home. These types of gutter covers typically include a limited warranty or no warranty at all. Often flimsy in design, DIY gutter solutions will fall short of homeowner's expectations since they do not offer long-lasting gutter protection.
Metal, Screen, and Small Hole DIY Gutter Guards
Typical DIY gutter covers include metal screens and small holes. By design, these types of leaf guards feature small holes and openings, which will allow debris, leaves, shingle grit, dirt, and pine needles to enter your gutters and cause major clogs.
After a few months, homeowners will need to remove the leaf guard and clean out the inside of the gutters. After about a year, you'll notice that the metal and screen have become corroded with dirt and organic debris. Once the gutter guard becomes encrusted with debris, homeowners will need to invest in completely new covers, making this solution less than ideal.
Gutter Brush Gutter Inserts
Gutter Brushes look like big pipe cleaners, with numerous spikes protruding in all directions. A homeowner can place this product into their gutter system.
Unfortunately, the gutter brush will trap leaves, dirt, pine needles, and other types of debris, requiring a homeowner to clean them every so often. In many cases, homeowners will notice that their gutter brush becomes so crusted with debris that it will have to be replaced.
For homeowners looking for long-term gutter solutions, gutter brushes will fall short of expectations. Their design features serious flaws and concerns which does not make it ideal for gutter protection.
Foam Gutter Guards
Foam gutter guards are placed inside of a home's gutter system. The intent is for water to drip through while keeping debris out.
As your gutter fills with debris, seeds, and water, vegetation will start to grow. Weeds, plants, and trees can start to sprout resulting in an unwanted gutter guard! Susceptible to rotting and mold, foam leaf guards will only last a few months before starting to deteriorate. In most cases, homeowners will notice that they need to replace their foam guards with a more long-term solution.
Longevity of Professionally Installed Gutter Protection
Although professionally installed guards are backed by some type of warranty and offer better clog protection, not all gutter covers are created equal. Some gutter covers will cause more headaches than good. Read on to discover which type of gutter guard will last a lifetime.
Reverse Curve
Reverse curve gutter covers feature a large opening that runs the entire width of the gutter. Leaves, debris, shingle grit, and all other organic material will find their way into your gutters, causing major clog concerns. The weight of the debris can cause your gutter system to pull away from your fascia board and can even fall to the ground! Because of their short life span, reverse curve systems are not for homeowners looking for a long-term gutter guard solution.
Micromesh Gutter Guards
With no holes, gaps, or openings, micromesh gutter covers are the longest-lasting guards on the market.
When searching for a micromesh gutter guard, it is important to look for a system that is made out of durable materials. LeafFilter is the only micro mesh gutter guard to be made out of stainless steel, so nothing will adhere to it and the system rarely rusts or corrodes. It's no wonder that LeafFilter has been rated the #1 professionally installed gutter guard on the market!
Backed by an industry-leading lifetime, transferable warranty, LeafFilter is the obvious choice for homeowners looking for a long-term gutter solution. Homeowners will enjoy knowing that their gutters are protected for life, but they will also increase the resale value should they choose to sell their homes in the future.
Request a free estimate or learn more about how LeafFilter can help protect your home.