How to Inspect your Gutters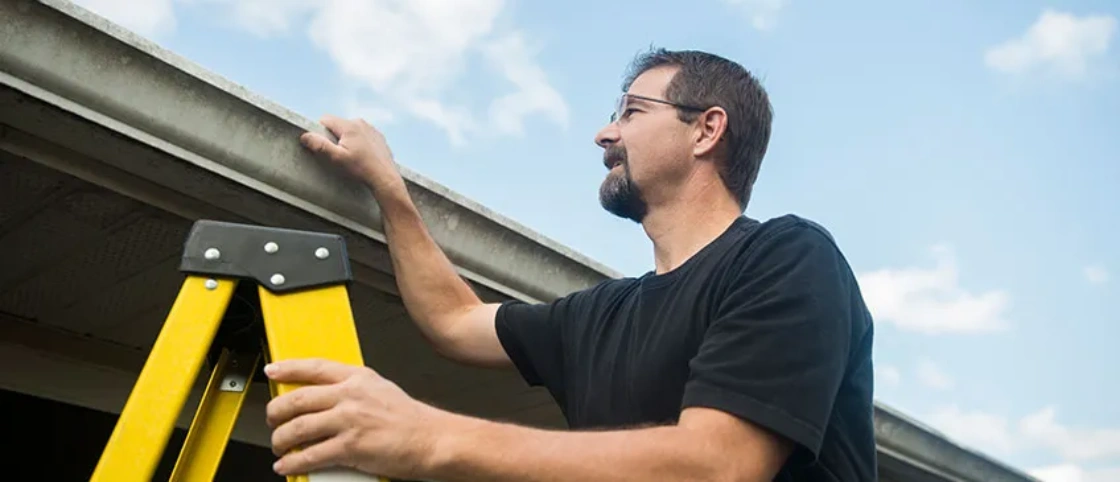 Believe it or not, your gutters are a vital part of your home. They safely divert water away from your home, so you can avoid serious and costly damages like foundation issues, structural problems, landscape erosion and more.
With gutters (or with clogged gutters!), water can pool around the foundation of your home, seeping into areas that are meant to remain dry – like your basement!
If it's been a while since you've inspected your gutters, fear not! As gutter specialists, LeafFilter has the best tips and tricks for inspecting your gutters safely and efficiently to ensure they are in tip-top shape. Read on to learn how to inspect home gutter systems.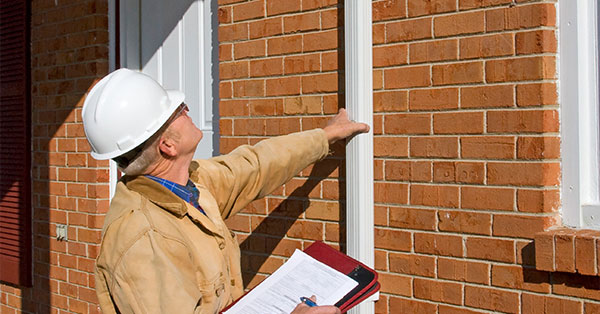 1. Enlist the Help of a Friend
To properly inspect your gutters, you're going to need to climb the ladder. Aside from using proper ladder safety precautions, we recommend enlisting the help of a friend or family member to assist you. You'll want to ensure your ladder is firmly planted on the ground and that your friend is holding the ladder still.
2. Clean Any Debris
Before performing any water tests, you'll want to make sure your gutters are free of debris. Flush smaller debris out of the gutters with a hose and make sure that larger debris and obstructions are removed from your gutters.
3. Check the Downspouts
Downspouts are an important part of home gutter systems. So while you're up on your ladder, take the time to make sure your downspouts are clear of any obstructions. Spraying some water in the downspout will quickly tell you if you have an issue that needs to be unclogged.
4. Inspect Around your Home
A tell-tale sign that you have a gutter issue is to check for signs around your home. Look for standing water that is pooling around your home. This may be a sign that you have a clogged area or perhaps a gutter that isn't properly pitched. Spikes or hangers can be used to create a slight downspout to fix this.
5. Look for Leaks
Look for leaks, which is an indication that you might have a slight hole in your home gutter system. You may need to seal along seams or end caps to ensure that your seamless gutters are in tip-top shape.
6. Contact the Gutter Specialists
Climbing the ladder to inspect your gutters and ensure everything is working properly can be grueling – and dangerous! Fortunately, there is a solution.
LeafFilter Gutter Protection is installed right on top of your existing gutters by one of our gutter specialists, so you'll rarely have to clean or inspect your gutters again!
During installation, our gutter specialists will clean and realign your gutters, install LeafFilter, and perform water tests to ensure your gutters are in tip-top shape for the lifetime of your home.
Once installed, debris, leaves, shingle grit, pine needles, and other debris are safely diverted over the edge of the gutter, while water is pulled through into your home gutter system. Find out how LeafFilter works and request a free estimate.