Prevent Overflowing Gutters from April Showers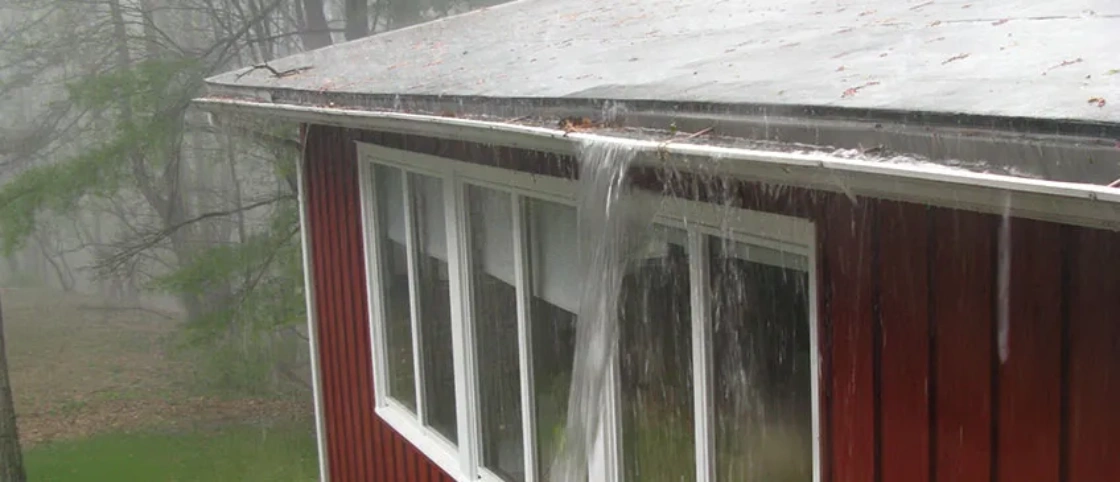 April showers… bring overflowing gutters? When water overflows from your gutters during the rainy season, the results can be disastrous. Not only will it create a huge mess, but it also opens up the possibility of serious and expensive damages.
If left neglected, overflowing gutters could ruin your landscaping, damage your soffit and fascia, lead to mold and mildew problems, and other serious issues, including:
• Basement flooding
• Foundation damage
• Structural issues
• Stagnant water
• Damaged or discolored siding
• Cracked sidewalks
• And more!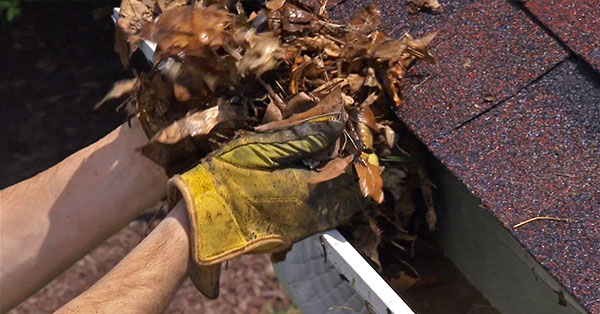 That's why, it's important to stop overflowing gutters before they start. Here are some tips to prevent overflowing gutters this spring.
1. Keep your Gutters Clear and Clog Free
One of the main reasons your gutters overflow is because they are clogged. Leaves, dirt, debris – even pests like birds and squirrels — can get inside of your gutters and clog them. This obstructs the flow of the water away from your home. With nowhere to go, water will flow over the side of your gutter and get into places it shouldn't. Keeping your gutters clear and clog-free is the best way to ensure water is properly diverted away from your home.
2. Check the Pitch of your Gutters
If your gutters are clog-free and water is still spilling over on the ground, you may have an issue with the tilt of your gutters. Gutters have to be positioned properly in order to divert water away from your home. If the pitch is incorrect, you may have stagnant water, which can lead to a breeding ground for mosquitoes and other insects.
To check the pitch of your gutters, first lay a level across the mouth of your gutters to make sure they aren't tilting forward or backward. Then, check the slope of the guttering. If it's too flat, the water won't move towards the downspouts. On the other hand, if it's too steep, water could run over the sides of the gutter during a heavy storm.
3. Install Splash Guards
Sometimes water runoff occurs in the roof valleys. In these areas, water can travel too fast and splash over the sides onto the ground. In many cases, a splash guard can be installed in the roof valleys to control the flow of rainwater.
4. Invest in a Gutter Guard
Investing in a gutter guard solution is the best way to control the flow of rainwater while keeping your gutters clear and clog-free.
LeafFilter gutter guards are the best rain gutter covers on the market. Our award-winning product was rated #1 by consumers for its ability to keep leaves, debris, shingle grit – everything but water – out of a homeowner's gutters. The system is designed to keep debris out while pulling water in so that water is safely diverted away from the home through the downspouts.
LeafFilter: The Best Rain Gutter Covers
If you are looking for a solution to minimize gutter cleaning and prevent water-related damage, LeafFilter can help. Our professionally installed micromesh gutter guard is installed on your existing gutters.
Prior to installation, our experts will clean and realign your gutters, and your downspouts, before installing LeafFilter, the best rain gutter cover, to your home. With a no-clog 100% money-back guarantee, you can enjoy the peace of mind that you are protecting your gutter system – and your entire home—for a lifetime. Request a free estimate today.