Top 11 Places to Celebrate Earth Day

You hear it every year: conserve water, limit your electricity usage, recycle, take a bus instead of driving, etc. But do you really take those messages to heart?
In an effort to bring these issues a little closer to home, cities across the country are holding their own Earth Day celebrations. Many of these events include demonstrations, lectures, and activities meant to educate citizens and draw awareness to our changing climate in an accessible way.
As an environmentally conscious company, we here at LeafFilter are particularly interested in Earth Day as well. We take pride in the fact that our product is sustainably made with stainless steel micro mesh and uPVC (which is a durable, long-lasting vinyl). We also advocate for the usage of rain barrels and gray water (which entails using the water that has run off your roof in your gardens and lawn) where the law allows. Because of our deep interest in environmental protection, we pay close attention to Earth Day happenings around the country. This year, we decided to give our readers the scoop on the best Earth Day events in the nation.
These 11 cities' celebrations topped our list of Earth Day events for 2016 for their unique activities and lectures, longstanding dedication to helping the planet, and widespread appeal. And don't forget to scroll to the bottom of the article for our bonus list of five fun Earth Day celebrations for kids!
Earth Day Events By Date:
April 16, 2016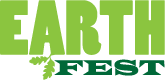 For the last 17 years, the Knoxville-based non-profit, Tennessee Valley Earth Partnership, has held a zero-waste Earth Day celebration. This event is typically attended by about 5,000 people and yields only 10 pounds of trash, in total. Now, that's quite a feat! With bands and food galore, you'll certainly enjoy strolling around, booth to booth, learning how to be more earth-friendly. Oh, and you'll definitely want to visit all the booths to fill out your scavenger hunt card so you can win awesome prizes (and learn a little – or a lot – in the process!).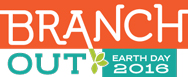 Starting April 16, Green Columbus will make a huge push to get 20,000 trees planted in Columbus, OH by Earth Day (which is part of an even larger undertaking to plant a whopping 300,000 trees by 2020). This initiative culminates in a big celebration on Saturday, April 23. This extravaganza will be jam-packed with entertainment, food, kids' activities, and so much more! So, put on your gardening gloves, and get planting!
---
April 20, 2016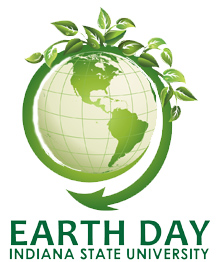 This sustainability festival is unique because it isn't actually held by the city, it's hosted by Indiana State University. Since 2009, the campus has welcomed students and community members alike to have open discussions about the state of our environment and how we can work to improve our climate. This year, 50+ local businesses will come together to support this initiative and bring awareness to the community. There will also be tons of entertainment, like a giant rock climbing wall, a catered picnic, and an outdoor movie screening.
---
April 22, 2016

If you can only attend one Earth Day event this year, make it this one. Dallas hosts one of the biggest Earth Day celebrations in the nation – They're expecting 50-75,000 people to attend this year – and for good reason! At this event, citizens, private businesses, government, educational institutions, non-profits, and much more exchange information, ideas, tips, and tricks for improving the environment. You'll see booths from big names like NASA, American Airlines, and Coca-Cola, as well as more locally-based representatives. You won't want to miss any of the Green Speakers events, either! And, best of all, you'll enjoy all of this free of admission. Seriously, book your travel today – you won't want to miss this!
---
April 23, 2016

Perhaps the longest-running Earth Day festival on the list, Roanoke will celebrate its 27th annual event this year. The main focus of the event is the adult and child educators who aim to bring awareness to the imminent climate threats our planet currently faces.  There will be information on alternative energy, sustainability, forestry, stormwater management, and much more. To top off the day, visitors will also enjoy tasty food and live entertainment.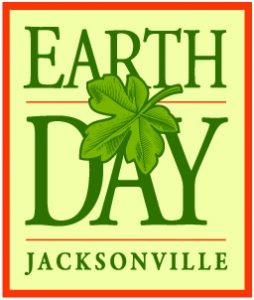 This Earth Day celebration in the sunny state of Florida is going on 26 years strong. Located at Jacksonville Landing, this event has everything from educational lectures to a Green Market, to face painting, recycling crafts, and zoo demonstrations. The coolest part of this event is that the event holders will award mini-grants to aspiring eco-friendly educators. These $500 awards will be given to groups or individuals "who will implement environmental educational programs" to help make this world a better place.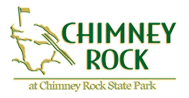 Get back to nature with this low-key Earth Day celebration. Learn from park rangers, biologists and environmentalists what, exactly, goes into protecting our fragile landscape. Make sure to visit all the cool booths and surrounding businesses while you're there!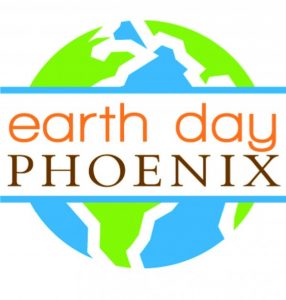 In an effort to practice what they preach, there will be no parking available for Earth Day Phoenix attendees this year. Instead, the event hosts are encouraging attendees to put their conservation knowledge to the test with the #DitchYourKeys initiative. They're even going to have a hands-on rain barrel construction demonstration. There will also be a can't-miss giveaway from Coca-Cola. This will certainly be an Earth Day celebration to remember!
---
April 24, 2016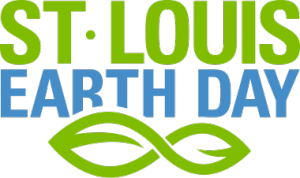 A Recycling Extravaganza! An Earth Day Eve movie screening and fundraiser! An off-the-charts Earth Day celebration! St. Louis takes a yearly holiday, stretches it over a period of weeks, and makes it unique and exciting to learn about. Their Earth Day celebration includes yoga lessons, mural painting, a rock wall, live entertainment, and, of course, hands-on activities. St. Louis Earth Day is also awarding Earth Day Action grants to people who implement projects and educational initiatives focused on Earth Day themes. How cool is that?
---
April 30, 2016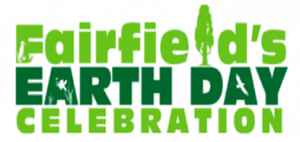 Fairfield is constantly making a community-wide effort to go green, not just on Earth Day! From their solar power workshops and clean energy programs to the Annual Pride in Our Homes Contest, which has recently gone green, this community constantly demonstrates that they know what Earth Day is all about. So, with this community's exceptional eco-friendly practices, you know their Earth Day Celebration has to be phenomenal! Kicking off this year's Earth Day Celebration, the children of Fairfield are invited to enter the Earth Day art contest. This year's art contest theme is "What if…?" Artwork will be displayed at Fairfield Warde High School for all to enjoy during the Earth Day Celebration. Also showcased at this event will be local businesses, food vendors, live entertainers, and green living educators.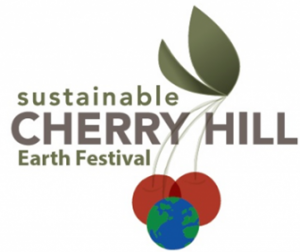 Start your Earth Day celebrations bright and early with an 8 a.m. family bike ride through Cherry Hill. The festival site is conveniently located at the scenic Croft Farm, so you can also take a stroll down their amazing walking trails if you prefer. Then, peruse the booths and get all your questions answered about gardening, recycling, green energy, health and wellness, and much more!
---
Bonus Kids' Events:

We are at a critical point with the size of our world's honey bee population, and this Earth Day event aims to draw awareness to the issue. Growing Gardens is an urban organic farm where children can also get their hands dirty as they explore the wonders of planting seeds, composting, insects, and more. They'll also have fun running through the obstacle course and garden mazes. And they're sure to get a kick out of cheering for their favorite goat in the goat races. With food and entertainment galore, this is sure to be a fun event for the whole family!

RiverLink, based out of environmentally conscious Asheville, NC, hosts this yearly Earth Day Kids' Festival to educate our future leaders on the importance of protecting our planet. In addition to these educational pieces, the other planned activities at the festival are sure to be a blast! There will be a bouncy house, crafts, games, giant puppet performers, and other entertainment for kids of all ages. The sponsors are also encouraging attendees to get there via green transportation – they even (half-jokingly) suggest floating right down the French Broad River!

Worcester's Ecotarium is a fantastic place to learn about all things nature year-round, and its Earth Day Celebration is no exception! With both indoor and outdoor activities, children will find something fun to do at this event, no matter what their interests. Their Nature Explore Outdoor Exhibit, bursting with hands-on activities, will be open during this event as well. In the past, the Ecotarium's Earth Day Celebration welcomed characters from PBS, special shows at the Planetarium, experiments, and many more special features. This event is a must for curious children!
Has your child ever had the chance to make an entire outfit out of completely recycled materials or participate in a recycled fashion show? Have they ever acted in a skit about an eco-friendly superhero? Made a potato clock? Learned about the weather from a real-life weather person? These were all events from last year's one-day-only Earth Day event, which has now been extended as a month-long theme at the museum, which includes science and art projects galore. So, if you answered, "No," to any of these questions, don't miss out this year. The Children's Museum of the Upstate's month-long Earth Day events should definitely be at the top of your to-do list.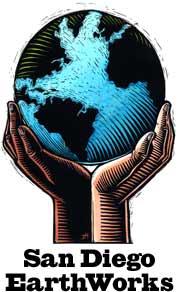 Earth Day is not just a time to learn about being more eco-friendly, but it is also a great time to celebrate the Earth and all it provides. That's why San Diego's Children's Earth Parade is a wonderful activity to attend with your kids this Earth Day. Families and organizations with a creative streak chose Earth Day themes, and crafted wild and whacky costumes, in order to be part of the parade. Although the deadline has passed to be part of the parade, fear not! You can still watch the parade with your kids and conserve your energy for the larger EarthFair 2016 event! We guarantee you'll definitely enjoy this one-of-a-kind parade!
If none of these events are close enough for you to attend this year, you're sure to find Earth Day celebrations near you! Just ask local organizations or your school district for dates and locations. Or start your own annual Earth Day event!
Have you attended any of the events on this list in past years? Tell us about your experience in the comments below!