Garage Makeover Tips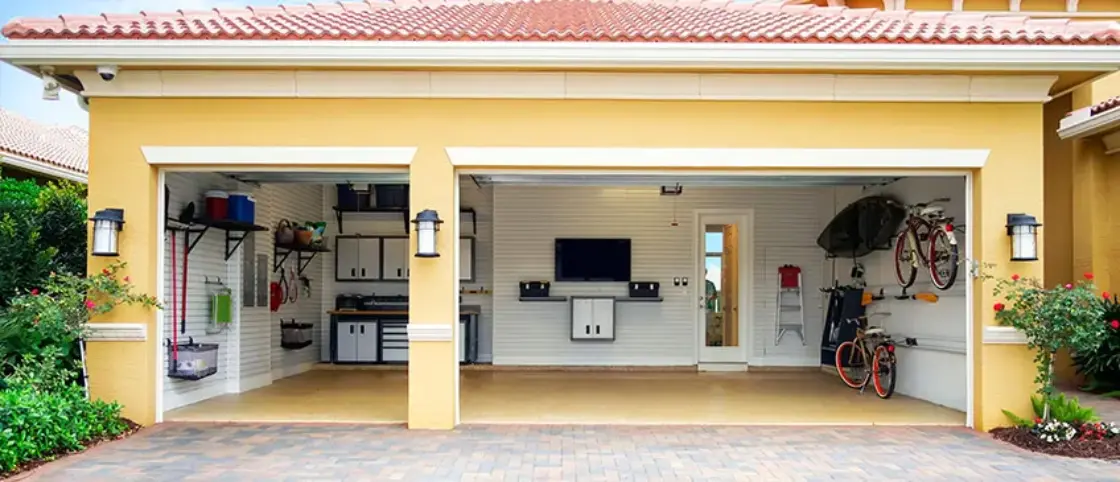 Let's be honest. It's tempting to use the garage as a place to dump all of your old and rarely-used belongings. Fortunately, a few garage makeover tips and tricks can help you take advantage of your garage and turn it into an organized and functional space that you and your family can enjoy. Here's how you can transform your garage into an area that is less overwhelming and more useful and exciting.
Declutter
It's likely that your garage is full of boxes, old paint and clothing, broken appliances, bulky tools, and other items that may need to be thrown out, recycled, donated, or sold. You should take the time to sort through each and every item that is in your garage and get rid of anything that you haven't touched over the past year. If you come across many items that should no longer belong to you, consider hosting a garage sale and/or taking a trip to a local thrift store. Clearing the clutter in your garage is the first step to curbing the chaos.
Develop a Plan
Once your garage has been cleaned and organized, you need to group the items that you have decided to keep by categories. You may find a group of gardening products, a group of sports equipment, a group of holiday decorations, a group of tools, and a group of items for your kids. After you've grouped your possessions, it's time to develop a plan and determine where they will be kept. In order to develop a smart plan, take a look at your garage and figure out where you think each group of belongings would fit best. Be sure to find a home for items like lawnmowers and snow shovels in an easy-to-reach space and seasonal or items that aren't as commonly used in harder-to-reach areas.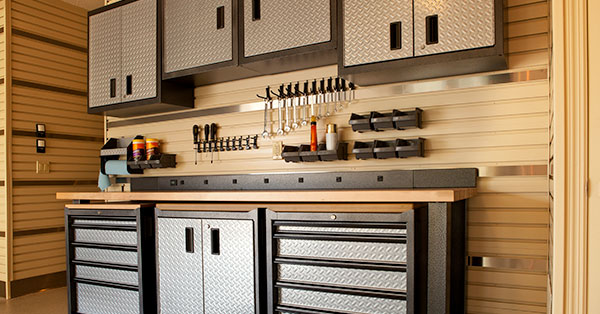 Invest in Organizational Products
Now that you have grouped your items and developed a plan of where each group will belong, it's time to visit multiple home improvement stores or do some online shopping to compare prices and score the best deals on organizational products for your garage. Once you begin shopping for these products, you will find that there are countless options priced at various price points. Some of the organizational products that you'll find the most useful may include:
Wall Systems
Workbenches
Storage Cabinets
Storage Lockers
Overhead Racks
Create a Fun Space
There are many ways that you can spruce up your garage and make it a place that you and your family will actually want to spend time in. Perhaps the easiest way to transform your garage into a modern space is to paint cabinets or other storage products in bold colors such as red, blue, or yellow. Now that you have created more floor space, you can also add comfortable chairs so that you can lounge and relax in your garage. In addition, you can install a power bar so that you can power up any electronic device and turn on your favorite tunes.
By following these handy tips, you can turn your garage from drab to fab. What does your ideal garage look like? Tell us in the comments below!