Old windows, mold, pests, flooded basement, and old exhaust venting – these are all issues that if left neglected, can cause serious and costly damages. Oftentimes, you may be unaware of the damage that is in your home until it becomes a huge mess. That's why it is important to regularly inspect your home for these threats to make sure that everything is in good working order. Remember, just because something is out of sight – doesn't mean it should be out of mind! LeafFilter recommends searching for the following common home threats.
1. Inefficient Windows
Did you know that you should replace your windows every 25 years? Even though this may seem like an expensive investment, the benefits of replacing your windows are sure to pay off.
New windows will improve the comfort of your home. If you have single-pane windows, you may have noticed how drafty they are and vulnerable to condensation. These types of windows are usually poorly insulated while newer versions will improve the comfort of your living space.
Along with having a home that is more comfortable, new windows improve your home's energy efficiency. When you install new windows, you'll notice a difference with your utility bills. The difference will depend on how efficient the windows are. Plus, if you are looking to sell your home anytime soon, new upgraded windows are a huge selling point!
2. Clogged Gutters
We aren't just throwing gutters into our list of threats because we are the gutter experts – we really want you to take the time to inspect them.
You may not realize it, but clogged gutters can lead to a number of different home issues, which can be both annoying and costly. Problems like foundation issues, structural problems, basement flooding, landscape erosion, as well as a number of other things, can all stem from having too much debris into your gutters. Without a clear path, water will be unable to divert properly away from your home, leading to these type of issues.
One way to prevent clogged gutters is to install a gutter guard, like LeafFilter. You'll protect your home from costly damages by keeping your gutters clear and debris free – and you'll rarely have to clean your gutters again! At LeafFilter, we will inspect your gutters with every one of our free estimates and one of our experts will give you feedback about potential areas of concern.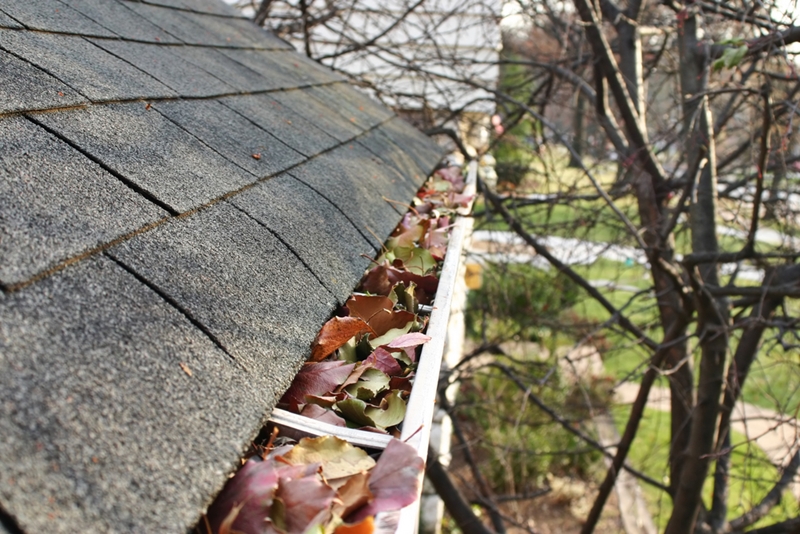 3. Improper Dryer Exhaust Venting
Surprisingly, 14,000 fires are caused each year by improper dryer ventilation and maintenance. Most of these fires are traced back to lint accumulation in exhaust vents. In order to keep your family and your home safe, you'll want to make it a point to keep lint out of your dryer's lint trap. If you neglect to do so, lint can build up in that tube that snakes from your dryer to the outside of your home, restricting airflow and leading to fire danger. This may make you think twice before you fail to pay attention to your lint trap!
4. Carbon Monoxide Poisoning
Carbon Monoxide, also known as the silent killer, is a dangerous gas that is both colorless and odorless. Aside from making sure that your batteries are up-to-date in your carbon monoxide detector, you'll want to make sure that all venting is clear from debris and snow. This includes chimneys, flues, furnaces, stoves, and dryer venting. Blocked venting can lead to loads of problems, including ice damming and mold, as well as CO poisoning.
Symptoms of carbon monoxide poisoning can be indicated by nausea, dizziness, headaches, drowsiness, and even confusion. Get out of your house fast and call 911 if your CO alarm goes off and anyone in your home is feeling these symptoms.
Don't let these biggest threats to your home go unnoticed. Take precaution and be aware so you can take action before it's too late!
[lf_ad campaign="reviews"]