Team Spotlight: Today, Not Tomorrow in Connecticut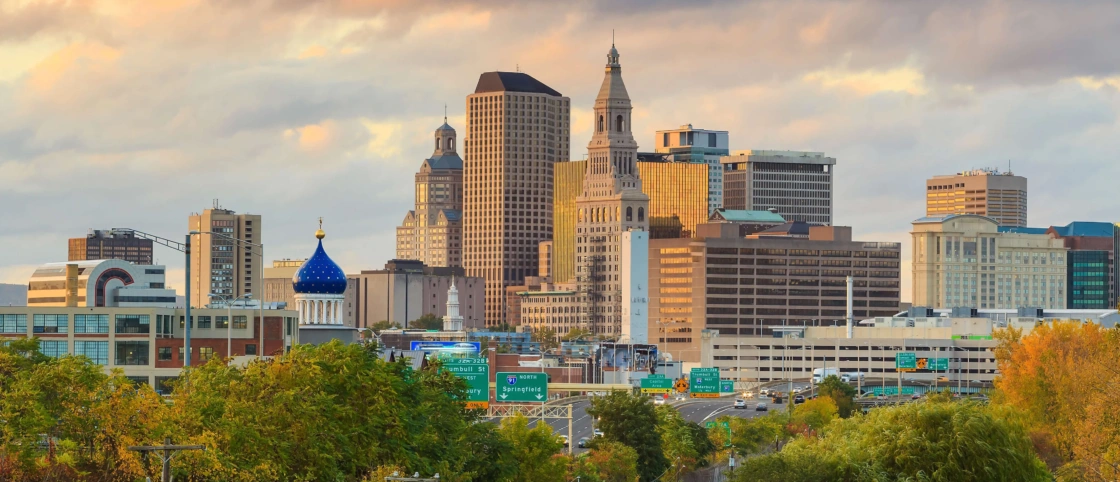 LeafFilter has offices across North America, but each one is unique in its culture. Today, we sat down with Matt Perillie, Operations Manager of our Cromwell, Connecticut office to learn more about LeafFilter life in the Northeast.  
LeafFilter: Thanks for chatting with me today, Matt. Why don't you start by telling us about yourself and how you got here? 
Matt Perillie: I am the Operations Manager and I have been with LeafFilter since February 2015. I started as a salesperson and moved into my current position on August 1 of the same year. 
LeafFilter: What did you do before joining us in 2015? Is this your first career involving gutters?  
Matt Perillie: I had no prior gutter protection experience. I decided to work here because I was looking for a career change and saw that LeafFilter was a quality, growing company. The company culture and "TNT" mindset are what excited me most and guided my decision to begin a career here. 
LeafFilter: Well, we are so happy you joined us! What would you say has changed the most since you started here in 2015? 
Matt Perillie: The most notable change is the speed of the company's growth as well as that of each office. Here in Connecticut, we have gone through two rounds of reducing the office's territory size. After each round, we have not only maintained the appointment and sales volume but have shot well past the volume of the prior year. This allows us to keep our installers, sales reps, and service technicians closer to home and allows us to provide the highest degree of customer service. 
LeafFilter: Wow, even growth can be an obstacle. What would you say is the biggest challenge you and your team face?  
Matt Perillie: I think that our biggest challenge stems from that amazing growth. When you grow as fast as we have, you must make adjustments in daily routines, staffing, and expectations, however, our team has done a fantastic job of meeting these challenges and has pushed all of us to become better at our jobs.  
LeafFilter: A wonderful team can really make a difference. Tell us more about yours.  
Matt Perillie: Just like every office, Connecticut is having its best year ever, thanks to my team. Rick, Dan, Sabrina, Efrain, Paul, and Danny are the reason we are successful every day. We do whatever can be done today and never try to put anything off until tomorrow. Our install team is dedicated and pushes to make sure all jobs are done as quickly and efficiently as possible.  
LeafFilter: With all the growth happening, we are always in need of more dedicated employees. Why do you think people should want to join our team?  
Matt Perillie: We provide amazing opportunities for career growth here. Developing the skills to overcome daily challenges makes it a great place for personal growth and confidence. It's an exciting time to work for LeafFilter. 
LeafFilter: Speaking of exciting, what excites you about working for LeafFilter? 
Matt Perillie: The opportunity to make today better than yesterday. The company is breaking records in installation, marketing, and sales every day.  
LeafFilter: I love that attitude! What advice do you have for new employees trying to grasp our unique culture? 
Matt Perillie: I would say work hard and follow your team leaders. Each team has a unique dynamic and knowledgeable leader. These managers have all been in your position and can give you the tools to be extraordinarily successful here.  
LeafFilter: Great advice. What do you wish for the future of LeafFilter in the years to come?  
Matt Perillie: I wish that we will continue to grow and constantly provide opportunities for success for anyone who joins the company. Based upon the last six years, the future is whatever LeafFilter sets its mind to. 
Our team is growing every day! Look for opportunities near you on our careers page.