Team Spotlight: Getting To Know The Joliet, IL Team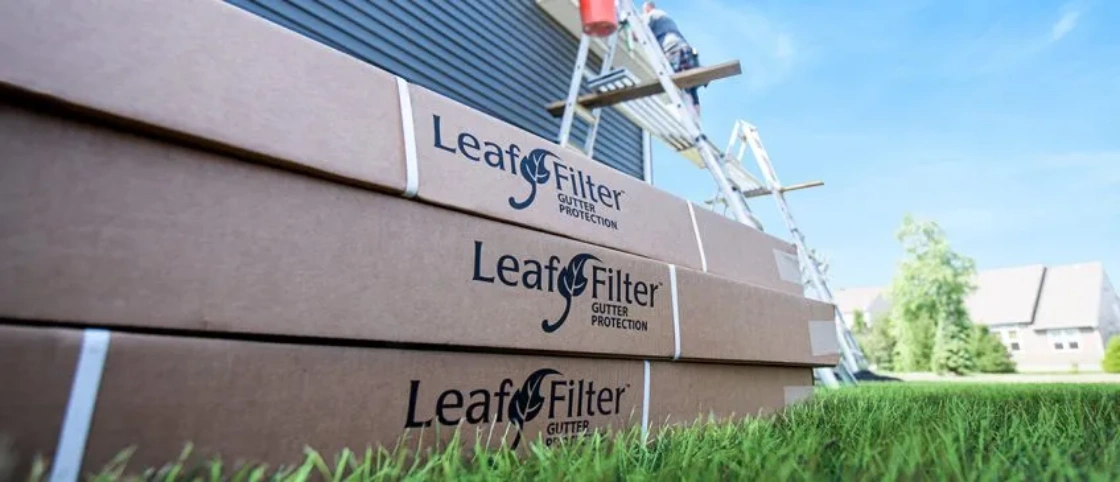 Our local offices are on the front lines of customer relations and the employees who work in them are integral to the success of LeafFilter. This month, we spoke with Jake Ryan, the Operations Manager in Joliet, IL, to give insight into what life is like at our newest Midwest location. 
Jake Ryan: I am the Operations Manager at our Joliet location. I started as a sales rep in June of 2020. I ran leads through the year, and starting the 7th of January in 2021, I became the Operations Manager of our Joliet office. That was also when this office held the grand opening! Before then, this location was solely used for installs for half of the Chicago orders, depending on the geographical location of our customers.  
LeafFilter: Wow, January in the Chicagoland area! That sounds like a difficult time to be working outdoors.  
Jake Ryan: Every location comes with its own difficulties and challenges, and ours has to be the winter weather. We go through a little bit of a lull during the colder months, but we still try to keep everyone motivated and engaged and to keep up with our training.  
LeafFilter: It is important to stay up to date with training!  
Jake Ryan: Definitely, and it has to be one of my favorite aspects about the job. Training and developing the Sales Reps and watching them improve their sales sequence, earn a very nice living and satisfy our customers is the ultimate gratification. Recruiting, Hiring, Coaching/Training and Motivating are the building blocks of our success.   
LeafFilter: I'm sure you train and work with a lot of different personalities on your team.   
Jake Ryan: Yes, our team here isn't huge just yet, with five of us working out of this office. But everyone is very positive, very competitive, and optimistic.  They also have the greatest work ethic and attitude. I am excited to see everyone's perspective and attitude toward the targets we have set and the goals we are trying to achieve here.  
LeafFilter: What brought you to LeafFilter?  
Jake Ryan: I worked at my previous company for 15 years. Several employees and sales reps left my previous company to come to LeafFilter and I stayed in touch with them. They were extremely happy with the company culture, compensation potential and product offering so I decided to join the team. Chris Counahan, Kevin Belliveau (Anaheim – Ops Manager) and Les Simpson (Anaheim Sales Rep)  really convinced me that this would be a great opportunity and I came in for training and haven't looked back since!  
LeafFilter: Speaking of looking back, do you have any favorite memories while working here? Even though it hasn't quite been a year.  
Jake Ryan: Just in general, the best memories I have of working here is helping our seniors and the veterans. You really care about these customers and Leaf Filter gives you the opportunity to help them avoid a task that could be potentially dangerous to them, and their gratitude is intoxicating. You go home at night knowing you've done something great that day and that you've positively impacted someone's life. It's a really great feeling.  
LeafFilter: Caring about your customers is a skill that you can't really teach. Do you have any advice for prospective sales candidates?

Jake Ryan: You really just need to trust and respect the process, and be able to follow the sales sequence. The opportunity available at LeafFilter can be really life-changing.  
LeafFilter: Life-changing! What are some other words would you use to describe LeafFilter?  
Jake Ryan: Pride, ambition, innovation, opportunity, integrity.  
LeafFilter: Is there anything on your wish list for the future of LeafFilter?  
Jake Ryan: Personally I would like to move up within the company. But as far as structure, business model, and strategy, the reason I'm here is that I feel like everything aligns with my personal and professional goals. At this point, I wouldn't change anything.