Team Spotlight: LeafFilter of Sacramento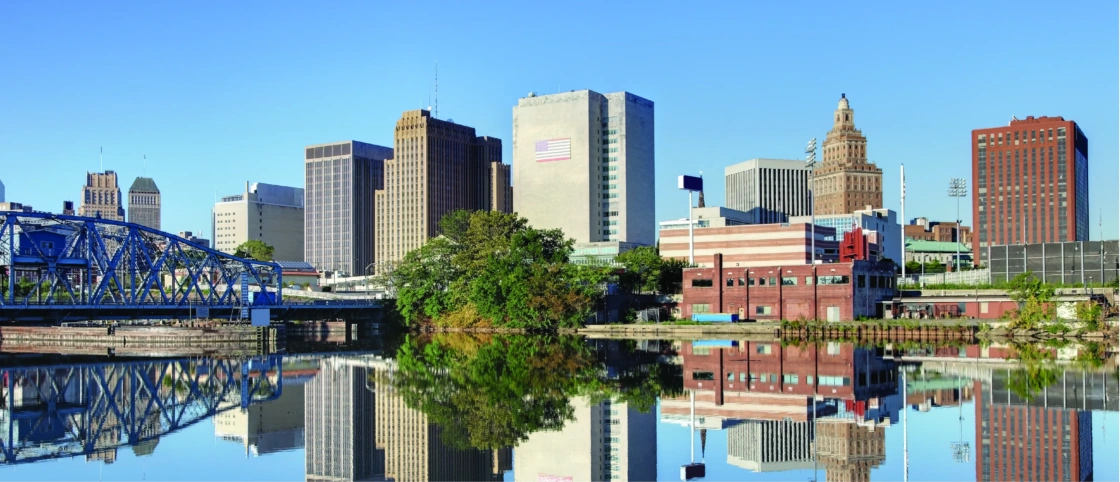 One thing that makes Leaf Home particularly special is its employees, local and corporate alike. Our employees at our local offices are diverse in terms of location and backstory, and today we sat down with Rob Plannette, Operations Manager of the Sacramento office, to learn more about his team's unique story.  
Leaf: Tell me a little bit about yourself, Rob – How long have you been with Leaf Home? 
Rob: So, I started when we opened in California. I think I was the first employee here in this state. It would have been February of 2018 since we opened the office in March that year. 
Leaf: Wow, that's incredible! You've seen it all from day one. How have things changed since the beginning? 
Rob: It's changed quite a bit. We've gone through a lot of people on the production side. A couple were promoted, and a couple found that it wasn't the right position for them.  
Leaf: What would you say the culture is like in your office, and how many people are on your team? 
Rob: We've got about 20 salespeople, three production managers, a trainer, a service tech, an admin… And we actually also have the director in our office and our regional install manager. We're one big team. It's not sales versus install… we all get along, and everybody does what they can to make sure the job can get installed and that customers are satisfied and taken care of.  
Leaf: That is so great to hear. A team-effort mindset can truly go a long way. I have to ask… did you ever think you'd work with gutter protection? 
Rob: (laughs) No! When I first got the call… Actually, Chris Counahan called me four times. I ignored him the first three – I don't do that anymore. When he told me it was working with gutter protection, I was like, "Really?" A friend of mine looked into it for me and told me, "This actually looks like a pretty good company." We've all said it at some point; "It's just screens over gutters." But it's amazing what a difference it makes, and how busy these gutter guards keep us! 
Leaf: Funny… But it's definitely true that gutter guards make a big difference for homeowners! What is the weather like in the area your team services?  
Rob: We go from May to December without rain, typically. We get, I believe, 19 inches of rain a year on average. We don't get any snow in Sacramento. We have a really solid team. We have an outstanding marketing department that spreads the word and then generates leads for our call center, which is freaking outstanding, excuse my language. They get the leads to the sales reps, who get jobs to the installers. It's a true cross-country initiative, and it is amazing to see the word spread about how our product works in different environments because the U.S. and Canada have a lot of variations in climate. 
Leaf: I love hearing about that. Do you have any proudest achievements or any particular memories that stand out from working with your team? 
Rob: What stands out is that we've really just got a great team. I can't say that enough. Everybody works together and tries to help each other, which is exactly what you want in a workplace. Even when people move on to new opportunities in the company and elsewhere, it's always, "Hey, if you need anything…" I think newcomers are often surprised by that attitude. It's just the culture in our office, to really help. 
Leaf: Sounds like you have a really special team. Do you have any advice for people who might consider working with LeafFilter of Sacramento? 
Rob: Be willing to help the customer and the team, and do the right thing morally, ethically, and legally. I look at it like a team. If we're talking with a homeowner that we met at a home show, for example, I remind my sales team that someone had to find and book that show, and then somebody had to get up that morning and go to that show. Later, somebody had to send their information to our call center representatives to book the appointment, and then they had to call the homeowner to discuss scheduling. It's a huge team effort all the way through, so you really need that team mentality.  
Leaf: Thank you so much for chatting today, Rob! Is there anything else you'd like to add? 
Rob: I really feel that it's a privilege and honor to work here. We've got a great company, and we have an amazing team in Sacramento.  
Working with LeafFilter is truly a team-oriented experience. Are you interested in exploring opportunities with our team? Check out the LeafFilter careers page to find opportunities near you.