Today Not Tomorrow: The Story Behind LeafFilter's Success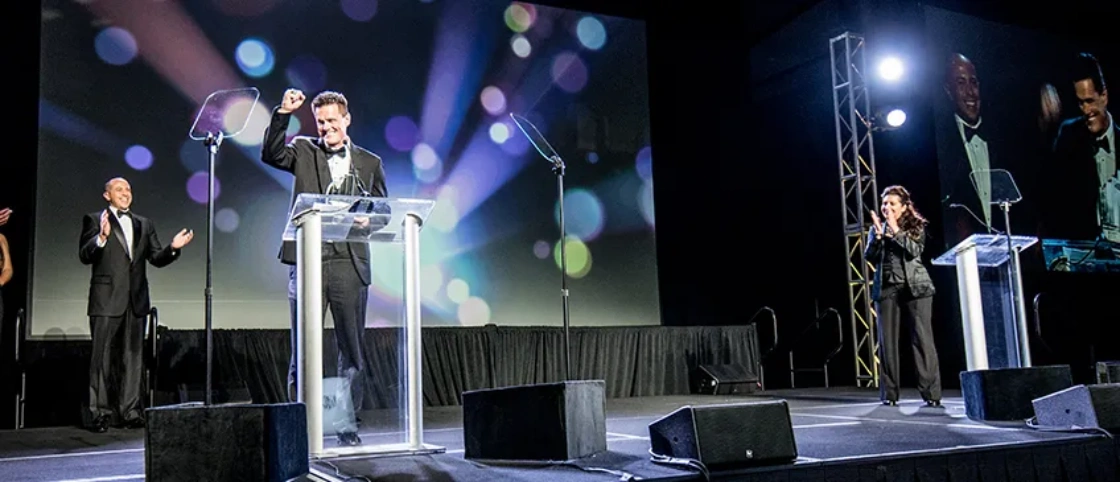 Published
November 20, 2018
Scaling from one home office to a top home improvement company in the nation is no easy accomplishment. Yet, that's exactly what Matt Kaulig set out to do in 2005, while focused on selling only one product: LeafFilter Gutter Protection.
Kaulig had worked for a remodeling company for several years in Akron, Ohio, before quitting his job in 2005 to become one of 91 national LeafFilter dealers. For the first few years, Kaulig was a one-man show, scheduling appointments, taking all sales calls on his personal cell phone, and storing inventory in his garage.
"I figure with such a great product, and nobody in Ohio was really selling it, I could make more money if I just started my own business. I didn't actually start the LeafFilter Company; I started as a contractor, and my company was called LeafFilter North. You would sign up as an authorized dealer and they would sell you the product. I was good at selling it, and what happened is we started expanding, we started getting bigger," Kaulig explains.
From his hands-on experience, Kaulig built a business model that allowed him to expand. Fueling the company's growth through his own profits, he opened three new offices a year for 10 years. This year, LeafFilter added its first offices in Canada.
"We had seven offices in 2009 and at the end of that year, I wanted to go to Chicago, but the manufacturers said that we couldn't go to Chicago because there were already four dealers there. So, we had to make a decision – and they had to make a decision – because I didn't want to stop growing and I didn't want to be locked out of certain cities. So, in January 2010, I started a distribution business where the manufacturer had to sell to me, and then we sold the product to the contractors. In essence, I bought the business."
Today, Kaulig owns all of LeafFilter, including the manufacturing, the patents, the trademarks, and the 53 stores. He was able to take over all of the dealerships, so there is now only one LeafFilter dealer, which is part of the company's competitive advantage. When you choose LeafFilter as your gutter protection solution, there is only one point of contact that you have to work with, unlike other competitor systems where there are multiple contacts.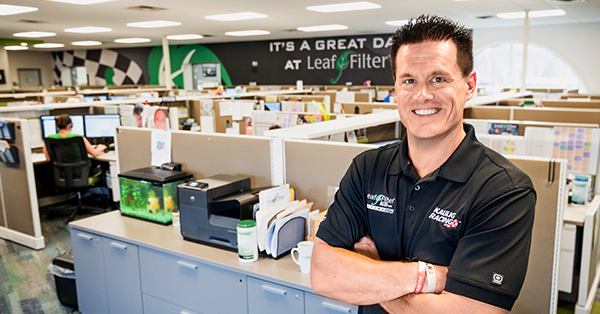 "Our growth has been mind-blowing," Kaulig continues. "We've opened an office a month for the last nine months. We plan on going to Tampa Bay in August and then we're opening up in Albany, New York at the end of August. And we are developing new products. We've got a product development team that is developing the newest, best gutter protection products available that can fit some of the gutters that are hard to do, like up in the Pacific Northwest. They've got different types of gutters in different parts of the country, so we've got some product development going on to be able to fit every type of gutter, and hanger, and roofline, in the U.S. and Canada."
In June of 2017, Matt Kaulig was recognized as the Entrepreneur of the Year of Northeast Ohio by Ernst and Young, a highly coveted honor that recognizes forward thinkers across the nation.
"I believe that we're the third-largest remodeling company in the country, now," he exclaims. "And there are very few single-owner companies that do this type of work. To not have a franchise situation and yet have 50 locations is remarkable. The skyrocketing of an American business that is a sole product is an amazing story. And it's a business that I started in my basement."
Throughout the growth of his company, Matt and his wife, Lisa, have made a concerted effort to support both local and national philanthropic organizations.
Kaulig is a founding member of Santa PICsU, a 501(c)3 organization that brings the "Healing Power of Giving" to children and families in traumatic situations on a year-round basis. The Kauligs are also actively involved with Akron's Children Hospital in Northeast Ohio, including the annual Walk for Babies, as well as the University Hospitals of Cleveland, Cystic Fibrosis Foundation, Hudson Community Foundation and Boy Scouts of America.
In addition to supporting his community, Kaulig created a positive work environment where people are motivated to do well. He has created a strong, engaged employee base, offering employees new opportunities for growth, competitive compensation packages, 401K retirement plans, and 100% completely-paid health care. The company is now responsible for generating over 1,500 positions throughout the United States and Canada – a far cry from the 7 employees that LeafFilter had in 2007.
Kaulig brings the same passion and drive to his newest endeavor – NASCAR. In 2016, his entrepreneurial spirit and love of motocross sports led him to one of his latest ventures in NASCAR. Kaulig Racing is a full-time American stock car racing team owned by Matt Kaulig, with LeafFilter Gutter Protection positioned as the primary sponsor.
With Kaulig's 'Today Not Tomorrow" mentality, entrepreneurial spirit, and unique business philosophy, it appears that LeafFilter Gutter Protection is an overnight success — although we think it's just getting started.