Aging in Place in a Multi-Level Home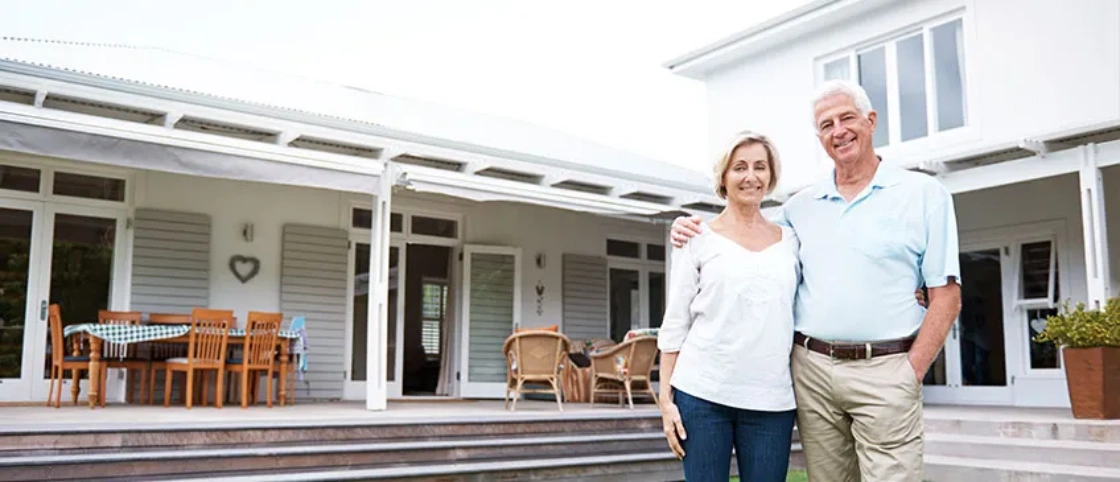 Aging in place is becoming more popular among seniors who are looking to maintain their independence by aging in their homes rather than moving to a senior living community.
Being able to remain in the family home for an entire lifetime is what many people want, but it's not ideal if the home isn't accommodating. One of the major concerns of individuals wishing to help their parents age in place is how to modify the existing multi-level home in order to suit their parents' future needs.
Those who have a ranch or single-floor home with no stairs may have it a bit easier, however, there are a few different things that you can do to make the multi-level home livable as its inhabitants age. Let's take a look at some considerations for aging in place in a multi-story home.
Establishing a Budget
Home remodeling projects for aging in place will involve up-front costs. It's important to properly prepare the multi-level home for a safe and comfortable life for the entire family, but it will definitely require an initial investment.
It's important to establish a checklist of needs and budget beforehand so that things don't get out of control. Be sure to have a grasp on both your and your parents' finances in order to make the most informed decisions possible. It may help to prioritize modifications in order to truly make the most of the available budget. Other modifications can certainly be made down the road as they become more necessary, and as more of the budget for home improvements is freed up.
Safe Stairs
For older people living on more than one level, stairs can be especially dangerous. Handrails are a must. If possible, install handrails on both sides of the staircase.
Lighting is also important. Make sure that the staircase is well-lit from top to bottom. Clearly defined steps will also help show where the edge of the tread is and can help prevent your loved one from falling.
Consider a Stair Lift
If stairs pose a major inconvenience, there are other options. Stair lifts are often a simple solution that allows the individual to keep enjoying all aspects of the home and maintain their independence.
If you or someone you love are considering a stair lift, consider these key issues:
Is the person able to get to the stair lift under their own power? Are they able to transfer to the seat?

Are the home's stairs straight from bottom to top? Turning or curving staircases will require a custom curve stair lift, which can be expensive. Straight stairs cost a little less since there is no customization involved.

Is there a local stair lift company in your area? A local company will be able to address future issues.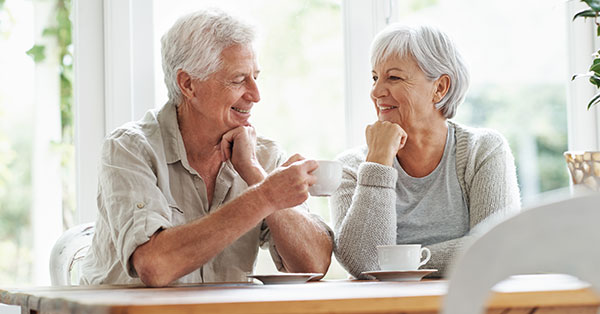 Relocate Downstairs
To lessen the need to travel to the second story as much as possible, it's important to adapt the lower floor of the home for possible one-level living.
Most importantly, include a full bathroom on the first level to make bathroom trips as easy as possible. Check out our tips for creating the aging-in-place bathroom. You may even want to turn a den into a bedroom to make first-floor living a reality.
Remodeling Checklist
Here are a few interior modifications that you can make to the multi-level home in order to make it more comfortable, safe, and accessible:
Widen doorways to make moving around easier and accommodate wheelchairs if necessary.

Install ramps for split-level homes can make stairs less of a hazard.

Swap out slippery surfaces for a slip-resistant floor. Add nonskid mats under area rugs or get rid of area rugs completely to mitigate the risk of slips.

Swap out doorknobs. Turning a door knob can be quite a chore, even painful, for someone with arthritis or another condition. Lever-style hardware can make life easier. Consider swapping out faucets, too.

Install security systems to keep unwanted visitors away.
Exterior Considerations
The exterior of the home is just as important as the interior of the home. If possible, choose a low-maintenance exterior such as vinyl or brick. Low-maintenance landscaping, with small shrubs and plants, and a smaller yard, if possible, is ideal for many seniors.
If the home has a deck or patio, ensure that the surfaces are no more than a half inch below the interior floor level if made out of wood. Handrails and proper lighting are essential to outdoor areas. In addition to making sure your patio is well-lit, walkways and entryways should also be lit up.
Maintenance Free Gutters
Here at LeafFilter, we know the importance of gutter maintenance. If left neglected, clogged gutters can pose a threat to other areas of your home such as your foundation, basement, landscaping, and more. In addition to clogged gutters being an issue, climbing the ladder to clean gutters can be incredibly dangerous.
Fortunately, there is a solution. Installing a micromesh gutter guard, like LeafFilter, will prevent the gutters from clogging, and protect the family home from clogged gutter damage. The debris-shedding system keeps everything out of the gutters for good. Water is pulled through the system, into the gutters, through the downspouts and dispelled away from the foundation of the beloved family home.
To give one less reason for getting on the ladder, LeafFilter offers a senior discount, which can be combined with any other offer. Learn how LeafFilter works.