Michael Ricciardi Receives First Ever Warrior Award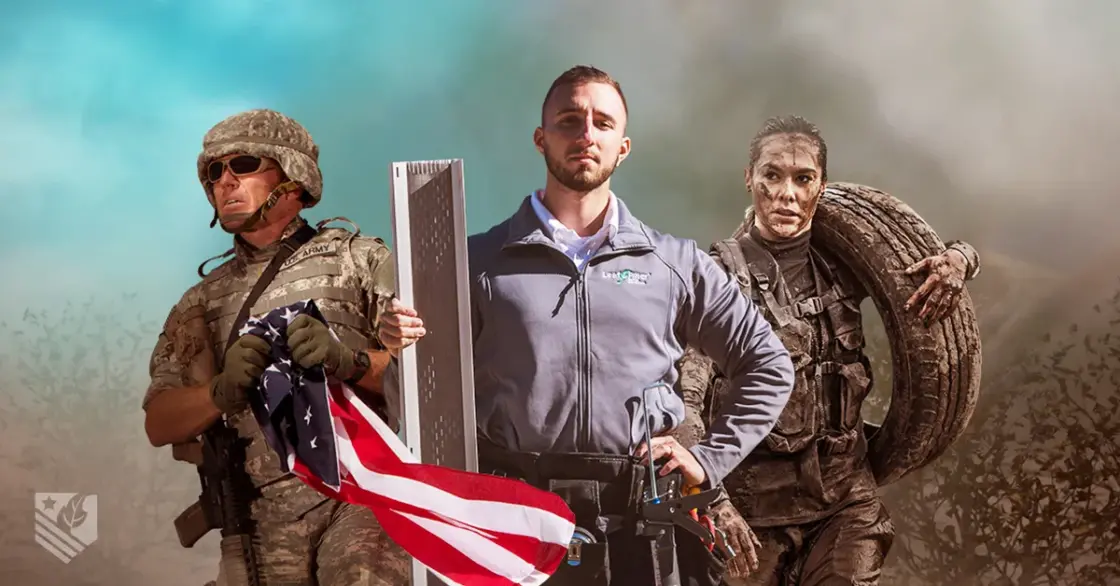 In 2021, Leaf Home presented its first-ever Warrior Award to an outstanding veteran on its team. The Warrior Award is a symbol of initiative, selfless service, dedication, and leading by example as a veteran employee. Those who receive this award have gone above and beyond, whether in the workplace or in community service.
The first-ever Warrior Award was given to Michael Ricciardi, a corporate recruiter. He started with Leaf Home through DoD SkillBridge, an internship program for transitioning military members, and quickly proved himself to be an asset to the Leaf team.
"He was such a great recruiter that he received an offer letter following the internship," explained Nick Busse, Corporate Recruiter, Veteran & Diversity. "He really impressed us, going out into the world and talking to people face-to-face. That might be a little outside the norm for some company recruiting jobs, but Michael really excelled at it. We're so pleased to have him on our team."
DoD SkillBridge is a six-month internship with a select company where military members are paid by the Department of Defense while they learn a new skill in the civilian sector. This program enables military members to hang up their uniform, start to work with a company approved by SkillBridge and learn a trade in a civilian role. For many, transitioning from any branch of the military to the civilian sector is a big change.
Military and civilian cultures are different, in many respects, and some veterans may find themselves unsure of how to navigate a world that's void of the structure they are used to. SkillBridge, as its name implies, helps to bridge that gap – it introduces transitioning military members to the civilian sector and helps them craft top-notch resumes.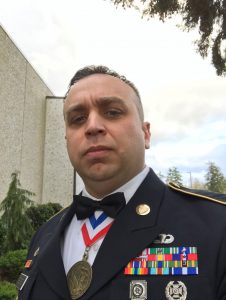 "Leaf Home and the staff have been instrumental in allowing me to seamlessly transition from the military to civilian employment," explains Ricciardi. "I officially retired from the Army after 23 years on April 1st of this year. Being part of a team is important to me. I can see many of the Army values in this organization. Loyalty, respect, and a strong sense of duty are what really attracted me to Leaf Home. People look out for each other here, and they do their best to train, teach, and mentor in a positive way."
The Warrior Award fits into the military culture that is being fostered every day at Leaf. Leaf Home strives to create a welcoming presence for veteran employees across its brands, and one of the ways it has done so is by aiming to match the lifestyle and culture veteran employees knew while in service. Incentives like awards or medals are both familiar and an excellent way to celebrate outstanding achievements, and so the Warrior Award was born.
"I am grateful for the opportunity and feel blessed to be in the company of very professional leaders that I can learn from as I continue to hone my craft," adds Ricciardi. "I am proud to be part of this team and look forward to more veterans joining us."
Leaf Home is proud to partner with veterans. Learn more about our SkillBridge Program and stay tuned for upcoming announcements on company-wide diversity initiatives.