Gutter Parts Guide

The gutter system on your house is comprised of a variety of parts. If you are getting new gutters installed or are simply curious as to what parts you can find on your current gutter system, you're in luck. LeafFilter has created this handy gutter parts guide so that you can easily understand exactly what your gutters are made of.
Downspout
A downspout is defined as a pipe which runs vertically along the side of a home. Except for the top and bottom, it's completely closed. The purpose of a downspout is to divert water away from your home. In the event that there is debris in your gutter system, it will be directed into the downspout and clog it.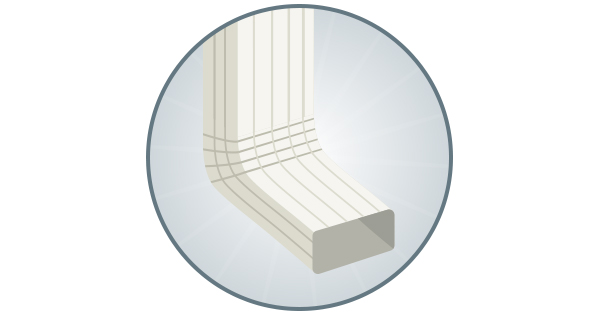 Downspout Extension
If rain does not flow away from your home's foundation, you may need to add on a downspout extension. Downspout extensions are attached to the end of gutter downspouts and can improve drainage around your home. A downspout extension also transports water from the second story of your home to the first story, so it can properly divert away from your home.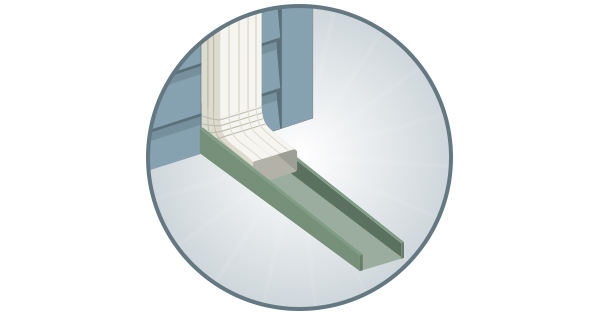 Hangers
The gutter parts that secure the gutter to the fascia in order to give it the support and strength it needs are known as hangers. They are commonly referred to as hidden hangers because they are not visible from the ground. Although the majority of hangers are engineered for seamless gutters, hangers for stainless steel, Galvalume, and copper gutters are available as well.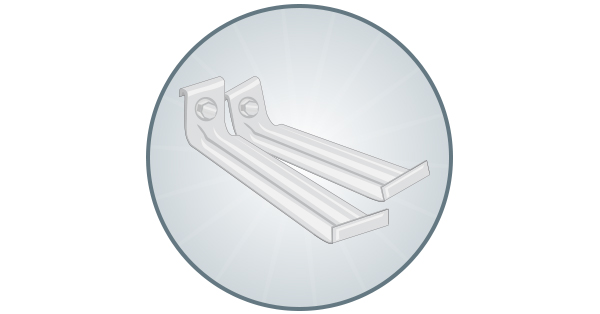 End Cap
Hence its name, a gutter end cup is the part that attaches to and closes off the end of the gutter. Gutter end caps are typically flat pieces of metal that resemble the appearance of gutters and come in a variety of different styles.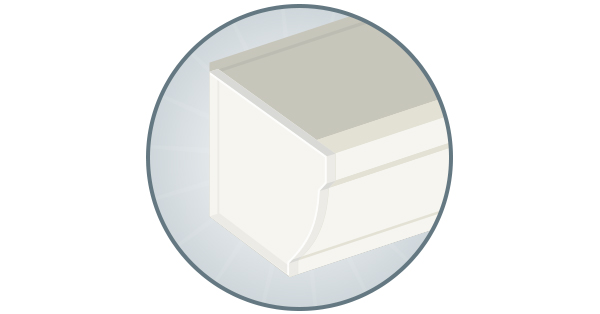 Elbow
Elbows connect the downspout to the gutter system. They will redirect water flow away from your home's foundation, driveway, and other areas where too much water or ice can be hazardous.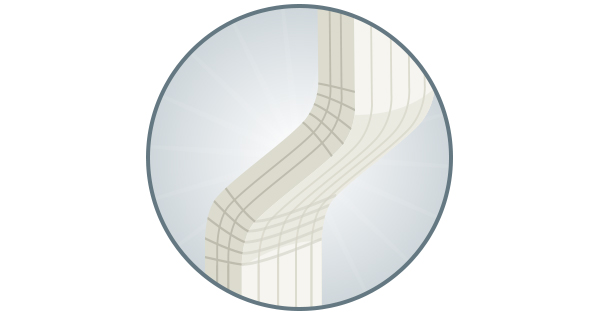 Why Gutters Are Important
The gutter system is one of the most vital components of your home. It is responsible for diverting water away so that it does not get into your home's foundation, siding, windows, and doors.
Since gutters can easily clog with leaves, pine needles, shingle grit, and various other types of debris, it's essential to ensure that they are cleaned regularly. If you fail to clean your gutters, they may clog and prompt serious home damage such as mold, landscape erosion, roofing damage, and basement flooding.
Invest in LeafFilter to Enjoy Clog-Free Gutters for Life
If you'd like a "set it and forget it" solution to clogged gutters, investing in LeafFilter gutter guards is a wise decision. With LeafFilter gutter guards, you'll worry less about the dangerous and daunting task of gutter cleaning and enjoy clog-free gutters for life. Request a free estimate today.