8 Items To Avoid Clogged Gutters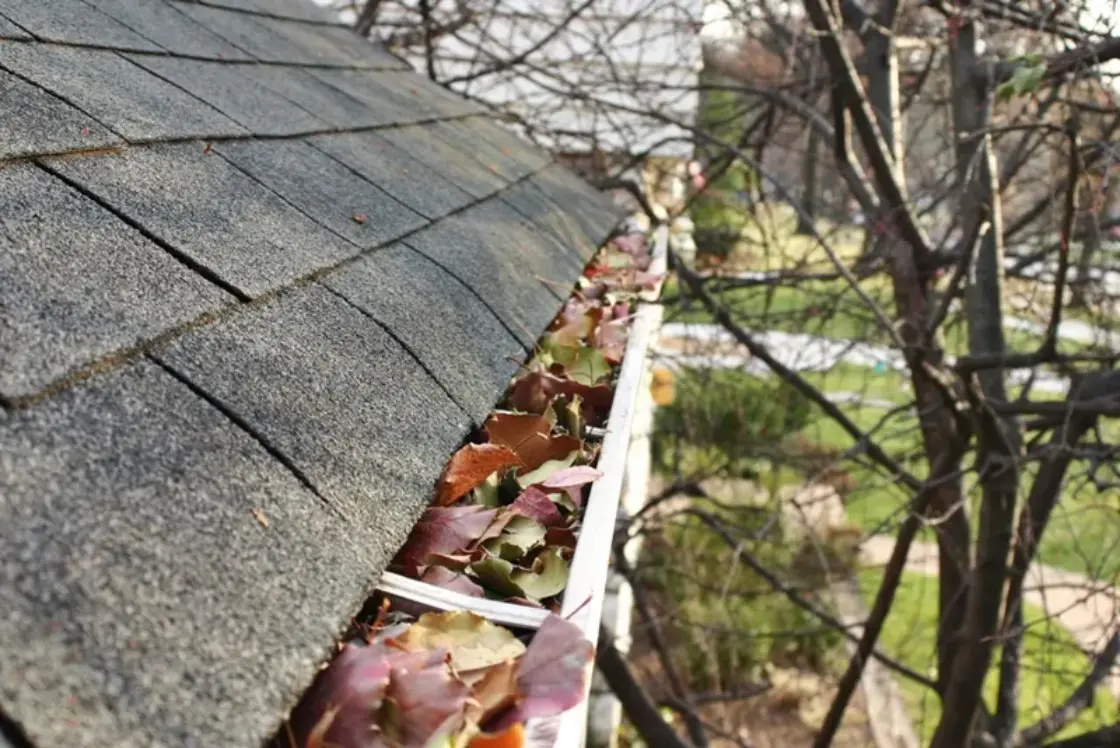 Updated
November 21, 2023
When there is little or no rain, there's really no need to think about your gutters, but that doesn't mean you shouldn't plan ahead and prepare to clean your gutters before it gets too late.
Droughts can easily mask roof and gutter trouble that might be lurking when the rain finally comes or the calendar turns to fall. Whether it's spring cleanup or fall prep for the winter, cleaning gutters of leaves and debris is not fun, but still very important.
For the gutter system to work properly, debris must be cleared on a regular basis or fitted with a professionally installed gutter guard system. Anything to avoid clogged gutters, as even the smallest backup can lead to a leaky roof, landscape erosion or even foundation damage. That's why its essential to have the proper gutter cleaning tools for the job.
Here are 8 essential items to avoid clogged gutters.
1. Calendar and a Notepad
It might seem minor, but a properly planned and organized approach is the best way to handle clogged or blocked gutters. You should log when a cleaning was done, along with what debris was removed to help with future planning and organization. It's also smart to figure out what type of gutter protection could possibly work best to battle the elements specific to your region.
When up on the ladder, you're cleaning and clearing to reduce any chance of clogged gutters, so it's best to check the gutter system at least twice a year. Strive for one cleaning during the fall months when leaves are falling on your roof and another clearing during the spring months after the wrath of winter. Depending on where you live, the gutter system might need cleaning and clearing more often to keep up with a change in seasonal patterns.
2. Gloves
The easiest way to clean and clear the gutters of leaves, grit, grime and debris is with your hands. It's best to avoid using bare hands, as cuts and scrapes are inevitable. Using a good pair of gloves will make it easy to save your skin and also possible to handle the nasty slop within the gutters.
3. Protective Eyewear
While gloves save your hands from the unpleasantness of gutter cleaning, shielding eyeglasses or goggles saves your eyes from major damage. The gutters can be filled with just about anything that could jump or drip to do horrible things to your eyesight. Do yourself a favor and wear protective eyewear to keep all sludge, pests and insects out of your eyes.
4. Ladder
A tall and sturdy ladder might be the most essential tool when cleaning your gutters, as it's obviously crucial to safely reach and clear the leaves from your gutters. The most important thing to keep in mind when using a ladder is proper and safe use. It doesn't really matter what model you use, just as long as you can easily reach into the gutter system.
5. Gutter Scoop
Some people are just plain grossed out by the idea of scooping dirty, moldy and sloppy yard muck from their gutters. That's when a gutter scoop becomes very useful to remove the leaf mud without touching it. Many different types and sizes of gutter scoops are available at your local home improvement store for relatively cheap prices. However, you might want to avoid metal gutter scoops that could do damage to the gutter system with nicks, cuts or holes.
6. Strong and sturdy trash bags
Whether you're using your hands or a scoop, all of the debris has to go somewhere so it's best to use industrial-strength garbage bags. Be careful not to use small or weak bags that might stretch and tear, because you'll be cleaning your yard, sidewalk or driveway after a rip. Bigger bags obviously hold more gutter trash and are also easier to tie onto the ladder.
7. Hose or High-Pressure Washer
Once all of the leafy debris has been removed from the gutters, you're going to want to clean the system out with water. By using a hose or high-pressure water system, you're making sure to clean any leftover residue from the sides and bottom of the gutters while also checking that water is properly diverted away from the home.
8. Gutter Guards
And if you're irritated by constantly climbing the ladder to clean out your gutters, how about worrying about it less? A professionally installed gutter guard system might just be the answer for you. A completely sealed gutter guard system like LeafFilter™ will rid your life of the headache involved with routinely cleaning out your gutters.